Etiquette And Grooming Training For MINDEF Scholars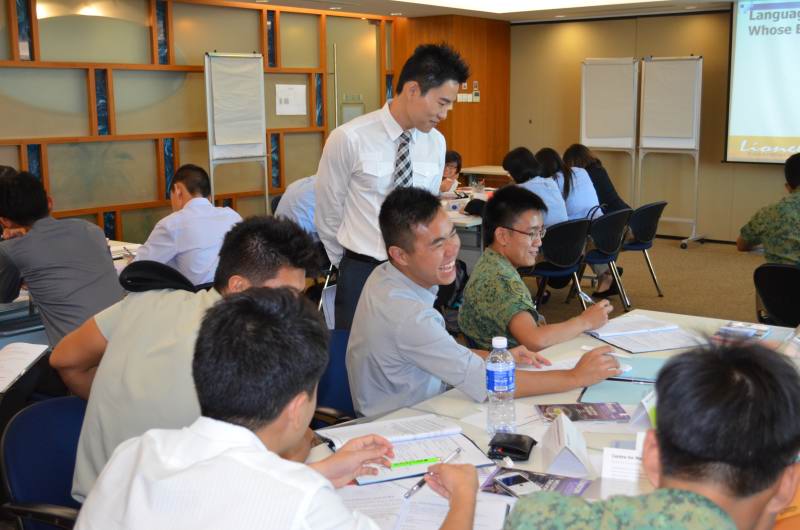 It may appear that I have an unenviable task at hand as the immediate futures of some young people are entrusted to me. But lest you get stressed on my behalf, stop.
Lofty expectations there will always be but let's put those aside for today's etiquette and grooming training for the MINDEF scholars. Awarded the SAF Overseas Scholarship, the scholars are scheduled to be going either to the US or UK for their varsity studies before returning to serve a five-year bond. But before they fly to their host country, they are in class today to learn about the cultural differences, language barriers and equip themselves with new skills such as dining etiquette and social graces.
Going overseas to study is a dream come true for many people. What more a scholarship. I'm sure all of us agree that the scholars represent not only themselves, but also the organization and country they come from. Therefore, being able to project the right impression when the occasion calls for it and dine with finesse is largely expected.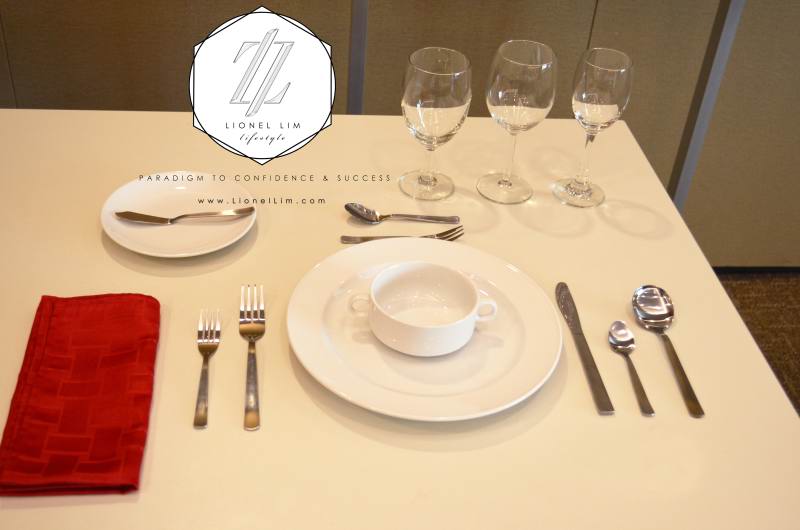 Dining etiquette is not something alien to most of us. The Westerners eat from plates, we Asians too eat from plates and bowls. Both items are round in nature. The only difference perhaps lies in the placement of the cutlery – as there is a significant difference between the continental style and American style.
Though it looks confusing initially, familiarity should rein once everyone knows the right way of handling the cutlery.
Why is so much emphasis placed on food? I guess it is because food is a very safe and neutral topic to talk about…as compared to taboo topics such as religion, sex, culture and of course money issues which I advised the participants to steer clear of. Plus all of us have to fill our tummies with nutrition.
When we dine, we normally have a good wine to accompany go with it. So whether your choice is red wine or white wine, you have to choose wisely according to the type of food you are eating.
Being able to act refined and yet sound intelligent by communicating effectively is by no means an easy task. But given the exuberance and camaraderie demonstrated in class today, I'm sure the MINDEF scholars will rise to the occasion each and every time.