Dressed For Success Grooming Talk For IBM Singapore
Back at IBM Singapore to conduct another grooming talk for the participants as part of the company's International Women's Week 2012 celebrations, it was good to see familiar faces in the group today. That could only mean two things – the participants enjoyed the learning last month when I was here. And secondly, they want to learn more.
Continuing from where I left off last month and knowing what to expect from my sharing style, all were in for a treat to learn how to be dressed for success.
Taking a cue from what to take note when shopping, I ran through the gamut of knowing your body shapes, camouflaging your flaws and choosing the right styles. And I'm pretty sure all will take a better look at ourselves at the mirror starting from tomorrow before stepping out of the house. After all, knowledge is power if we use it to our advantage.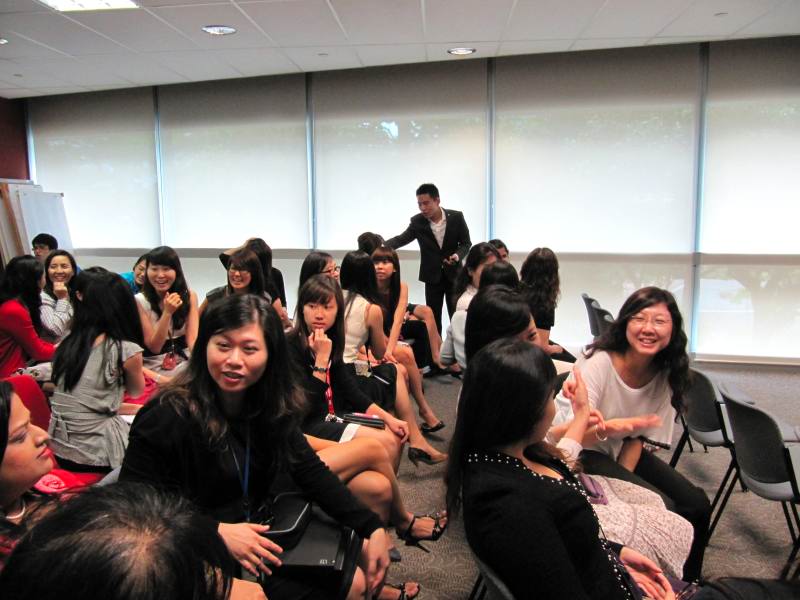 When it came to the practical sessions, enthusiasm was clearly in the air. But the ladies and guys all wanted Lionel to verify their own readings. So it was row after row of checking and verification, amid the fun and light-hearted atmosphere.
I never for a moment felt I was working. It was like attending a carnival and catching up with old friends in a super relaxed environment.