Corporate Lunchtime Grooming Talk: Sembcorp Parks Management
I'm super excited about today's training as it's the first in the series of corporate lunchtime grooming talks to bring me back to the business district. Yes, I'm headed to Tanjong Pagar today, biding the industrial estates farewell (for a while…haha).
Today's client is Sembcorp Parks Management, which is under the the umbrella of the Sembcorp brandname. As its name suggests, Sembcorp Parks Management owns, develops, markets and manages landmark integrated townships and industrial parks in China, Vietnam and Indonesia. This is done via the development of raw land into high value-add functions for sustainable urban environments.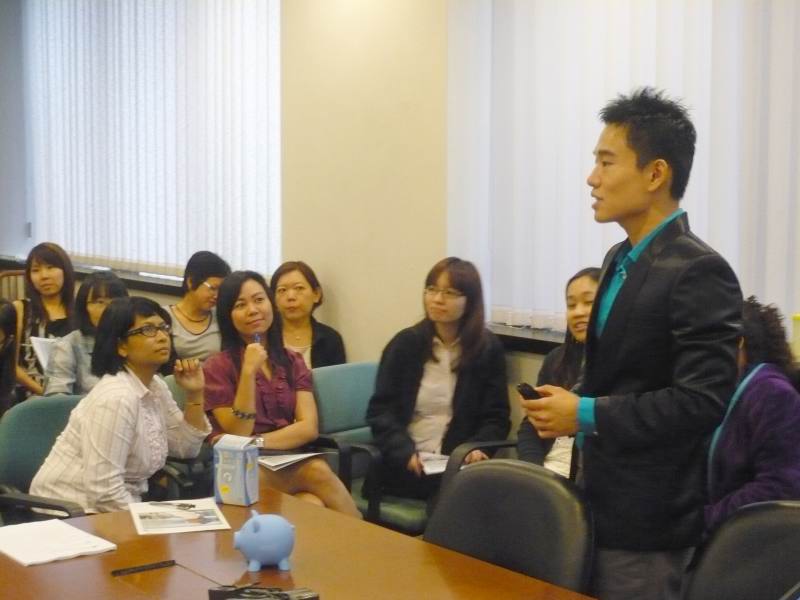 Sometimes, it's strange but so true that when one walks into the room, one can immediately feel the audience. That's what I felt this morning too when I walked in. Faced with a mixed group of both ladies and men, it dawned upon me that this was going to be a fun batch to train despite their initial uptight facial facades. And boy was I proven right.
From the moment go until I ended, I relished the energy of the participants, their infectious laughter and participatory nature. To a trainer, what more can I ask for?
I really can't remember what I mentioned but the entire crowd was in stitches. It could have been the discussion on image destroyers and having both the gender camps teasing each other 🙂
Yet, one could tell that the banter was done in good faith as it livened up the mood and further demonstrated the close relationships between colleagues. And definitely more fun was in store when the two participants in the demo section were a guy and a girl respectively.
I certainly had loads of fun training this group from Sembcorp Parks Management. It felt more like a high school class gathering. Hopefully I'll have the chance to come back again for another round soon!