Corporate Lunchtime Grooming Talk: Leeden Limited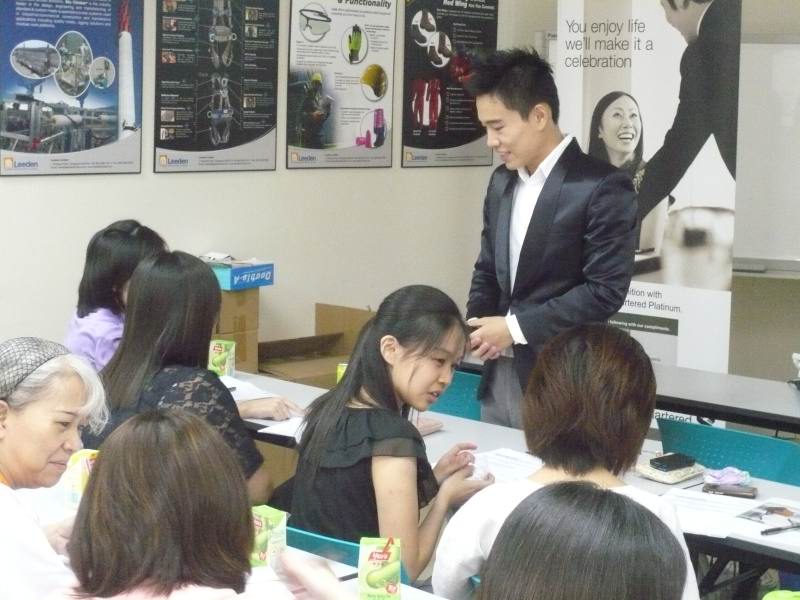 Today's my special billed two-in-one workshop day as Leeden Limited is my first stop under the corporate lunchtime grooming talk. Leeden Limited, tucked away in Jurong, is one of Asia's leading welding, gas and safety integration company.
Entering the training room on the second floor via the cargo lift, it now hardly came as any surprise to me to see how well converted the offices were. From the outside, the nondescript white buildings could have been mistaken as warehouses. But step inside and you will be blown away by the pristine, neat and typical office environment of cubicles and offices, reminiscent of my own days in the corporate world some years ago.
Welcoming 16 participants (this is perhaps the smallest group in a corporate talk I've ever done…but it also means a more intimate setting), all 15 pairs of eyes were on the lone gentleman in the room. Poor guy I thought. But it soon turned out that he was the one who livened up the entire mood and created several light-hearted moments during the session. We all burst out laughing when he lamented that no girl wanted to help him ascertain his face shape…which of course was said in jest!
Seated  neatly in rows, the participants were a fun lot to teach as the staff readily lapped up the advice given and were always deep in discussion. Perhaps it had to do with the good camaraderie they shared with one another or the close company culture inculcated. The seating arrangement also allowed me to walk around freely, which was really what I appreciated very much. In any training, especially in a grooming workshop, it works to my advantage to get close to interact with my audience.