Corporate Lunchtime Grooming Talk: Carrier Singapore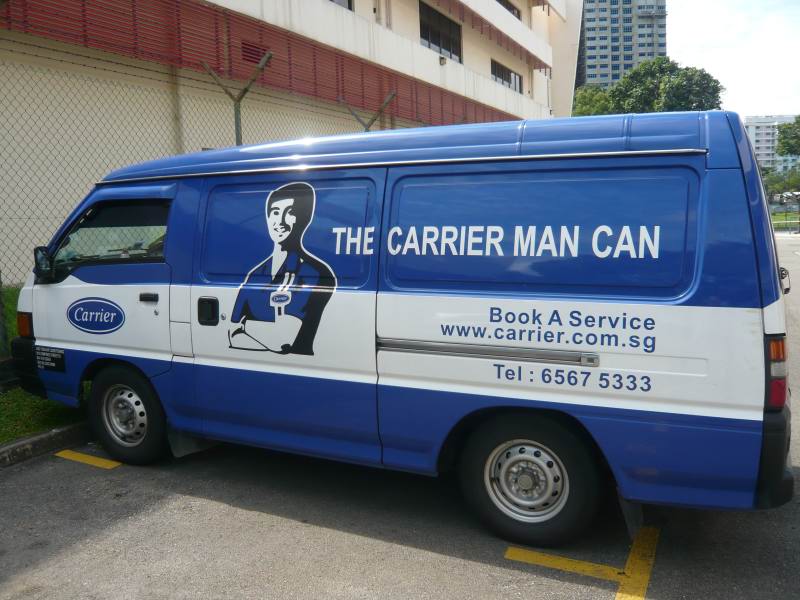 Forget about Superman, Batman or Iron Man. All that matters now is the Carrier Man. It's amazing even after so many years, I can still recall very vividly the advertisement jingle I first heard when I was a kid – the memorable one-liner "The Carrier Man Can"? Well, I can!
Stepping foot into Carrier Singapore today as part of the Corporate Lunchtime Grooming Talk was like walking down memory lane for me. After all, if the younger me back then could recall such an indelible positive impression of the Carrier Man all these years, it really shows that the advertisement jingle has been enormously successful. It's the same with creating a positive first impression on others.
And guess what I saw when I was searching for the main office? There in front of me, in its all-oh-familiar hues of blue was the Carrier Man Van. Seeing the van was akin to seeing the real Carrier Man in person! What a comforting feeling to start the day today…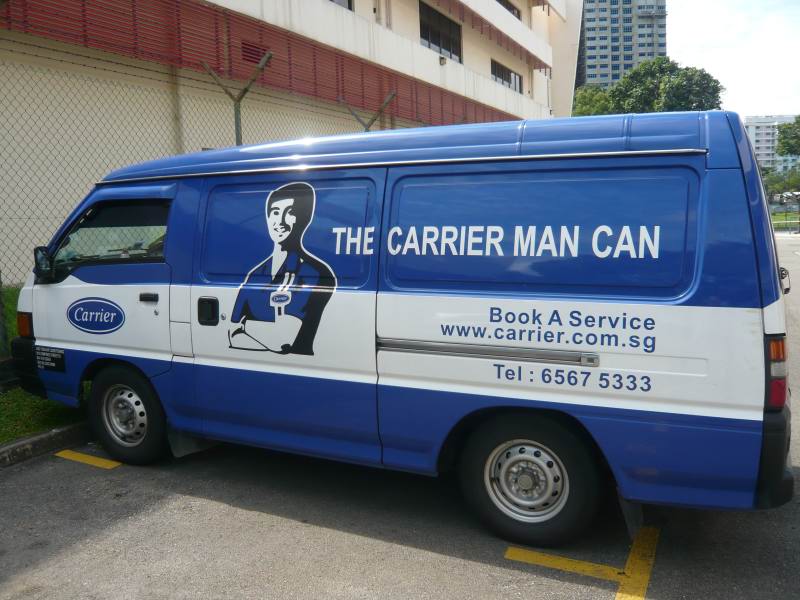 With that pleasant surprise, it was now time to kickstart the grooming talk for Carrier Singapore's staff. The participants numbered 12 ladies and 1 gentleman.
Perhaps the small numbers was the main reason why everyone was super shy. Yet try I did to warm up the audience. And after a while, which included pacing up to them and building rapport, everyone started to thaw a little and participate. That was when the going got much more fun. And akin to a throwback to the last grooming session at 
Wearnes Singapore
, the two ladies seated in front jested that it was the fashion nowadays to defy conventions and turn up totally irrelevant, much to the laughter of the other participants. 
Taking time to engage them individually by asking for their views proved to be an excellent way to put their apprehensions at ease and allow them to enjoy the session. I'm happy I was able to provide the platform for them to enjoy the learning. More importantly, I could sense that they wanted to learn more but unfortunately I could not overrun my allocated timing. But I'll be back for more, if Carrier Singapore does decide to do a longer 
grooming workshop
! Coz if the Carrier Man can, so can I 🙂