Corporate Grooming Talk For NAVTEQ Singapore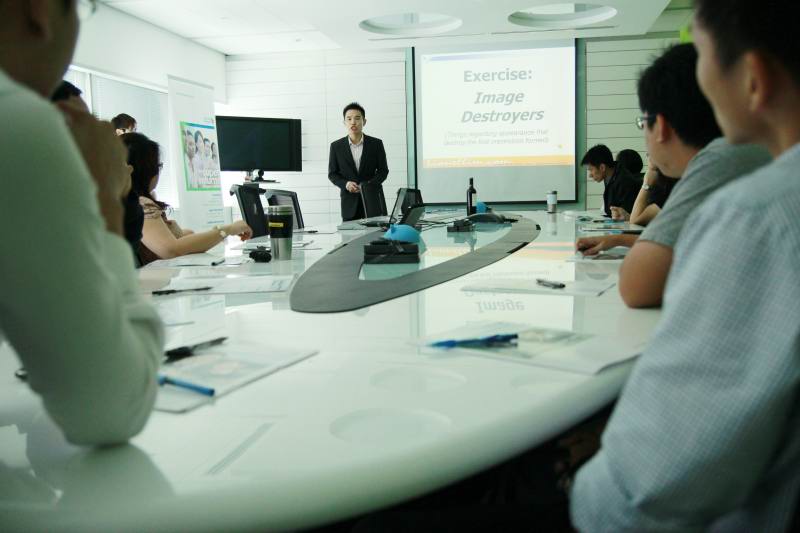 It's regarded as one of architectural office icons in Singapore and I always see it dot the city skyline from afar. Yet until today, I've never had any chance to enter its premise. Introducing The Gateway, a pair of office buildings on Beach Road designed by the world famous US based architect I.M. Pei. 
Likened to two towering cardboard boxes, I was invited to The Gateway East building to give a 
corporate grooming talk
 at NAVTEQ. Whether you own an in-house navigation system to get from Point A to Point B, or are trying to find the closest fuel station on your way home, or finding your way around in a new city, NAVTEQ are the guys you can always turn to.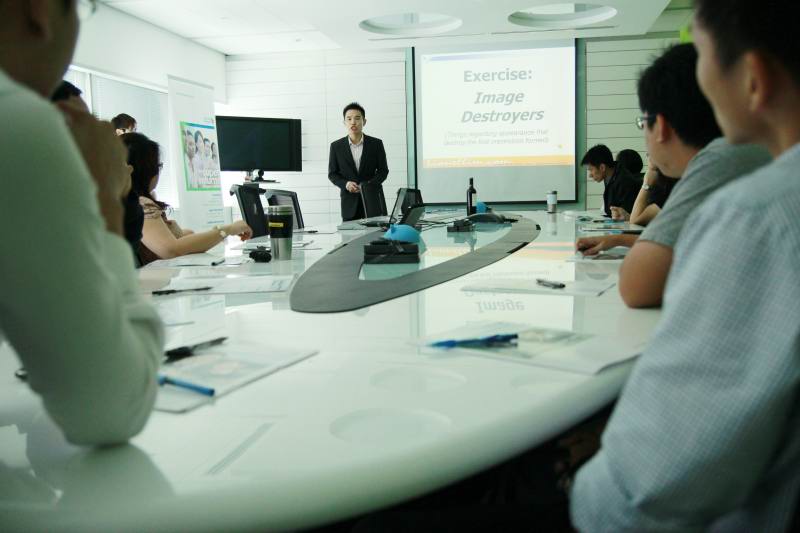 As it was a Friday, most of the staff were dressed in smart casual, which is one of the commonly accepted dress codes allowed as it heralds the beginning of the weekends.
When one speaks of corporate grooming, it's all about decoding it right and wearing what is generally accepted by HR. It's not always about a jacket and suit. Corporate grooming can also be translated to mean wearing a business shirt, pants and tie for men; and a blouse and skirt for ladies. Very often, wearing a tie for a man works volumes of his credibility and status. If I were to do business with two men – one wearing a tie and one without, I would definitely approach the guy wearing the tie. Strange but true, a tie ups the authority level of a guy, anytime, anywhere.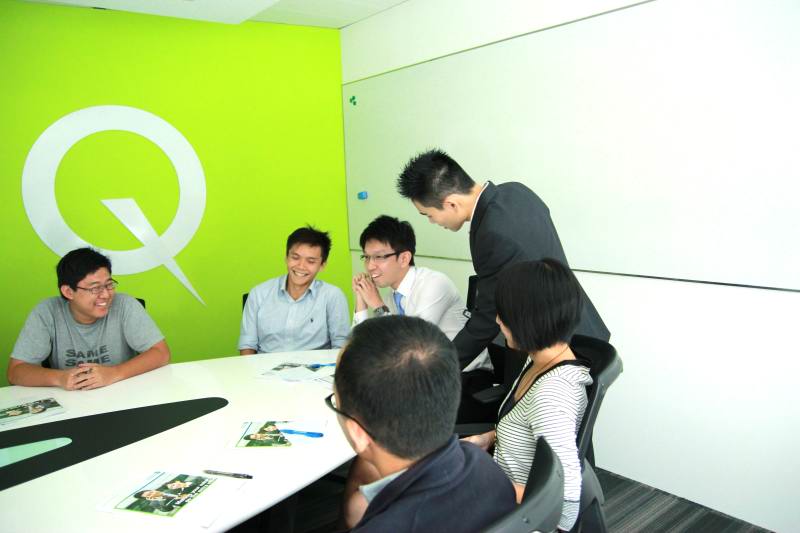 Of course, a guy cannot always be seen wearing the same coloured shirt. A good number of long-sleeved shirt a guy needs to own is five – one colour for each day. Unless you work in a firm which advocates only white, then I would suggest having a palette of colours that you can select from, depending on your moods. Yes, the colours we wear do represent our internal moods. And of course, pick colours that complement your skin tone.
As for ladies, if she comes dressed in a power suit jacket, then I know she means business too. When it comes to corporate dressing for ladies, they have many styles to choose from. And what makes it more interesting is what she wears under her jacket. It can be a tube top, blouse, shirt or full dress. With so many options to choose from, women are hard pressed to find any excuses not to dress well. 
So with the on-going Great Singapore Sales, now that everyone has a clearer idea of how easy it is to put together a corporate look, it's time to go shopping over the weekends!