Colour Analysis Workshop For Singapore Executives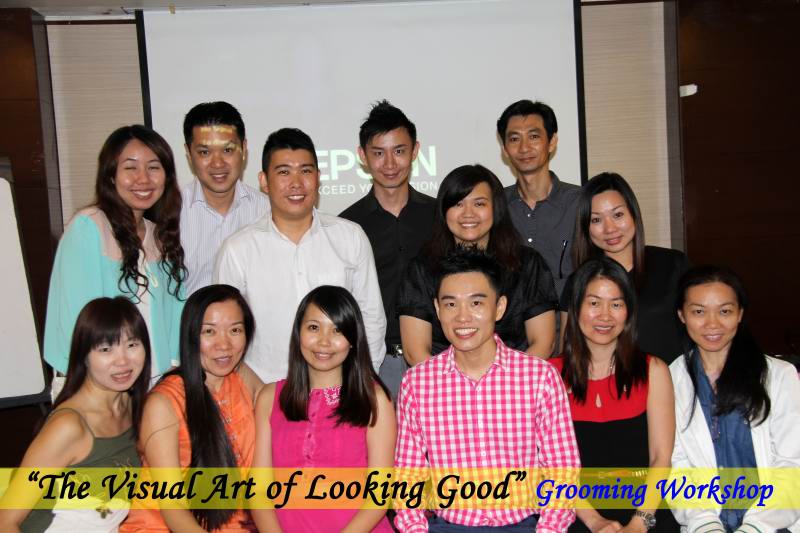 You probably have heard this before but I feel there's value in repeating it again – colours can make or break your look.
Just ask the participants of today's colour analysis workshops. As busy executives working in Singapore, they have invested their time to learn about how to choose the right colours and make colours work to their advantage. In this age and time where first impressions matter, who does not want to look younger, more confident and attractive right?
As with all colour analysis workshops, participants are requested to bring along sample pieces of their clothing from their wardrobe. This is to give them first-hand experience at what works and what does not for them.
Placing the wrong colour over the wrong area of your body can work to your disadvantage. Similarly, wearing the right colour can give your appearance an instant boost. Colours create illusions – light colours emphasise and dark colours minimize. Colour analysis is an art, and not a science. There are no hard and fast rules. But I will still advise all to stick to your best colours so you can take the years off your face…literally.
Here's 7 handy tips when it comes to choosing the right colours.
Tip No. 1: To enlarge an area, wear a light or bright colour. To make it look smaller, wear a dark colour.
Tip No. 2: For the petite ones out there, if you want to create an illusion of height, wear a single colour from top to toe. This is what we normally call a colour block. For a dash of fun, I would suggest you go for chromatic colour block.
Tip No. 3: If you are too tall and want to reduce standing too much out from the crowd, wear two contrasting colours on your top and bottom halves to "break up" the length of your body.
Tip No. 4: We all know black is a slimming colour. But there are other slimming colours out there…feel free to experiment with brown, navy, olive green, maroon etc.
Tip No. 5: To appear slimmer, wear a jacket or cardigan in a dark shade over your coloured shirt.
Tip No. 6: To add instant bulk visually, choose lighter or brighter colours.
Tip No. 7: Always wear the right colours on top as it brings life to your face and brightens it up. Try these simple tips today and have fun experimenting with your wardrobe. You'll be surprised how easy it is to create the look you want with clever use of colour. If you're interested to know which particular colours suit your best and how you can avoid making mistakes when shopping for clothes, book a colour analysis class with us today!