Colour Analysis Workshop For Keppel FELS
It's interesting how all of us have our own preconceived notions of what looks good on us. This is perhaps a universal truth that I've undiscovered.
To be honest, this can be a double-edged sword as it may or may not always work in our favour. Because of our preferred choices, we make decisions based on our gut feel which may not always be the right choice. And the actions are perpetuated over and over again.
This is yet another classical example which I always share with my participants. Likewise, for the ladies in my colour analysis workshop today from Keppel FELS.
Because of our pre-conceived notions of what looks good on us, our wardrobes are inevitably filled with most items in that colour. And this very often turns out to be the colour black. In the minds of many ladies, they feel black is a slimming colour and is the best option for them to wear if they want to appear slimmer. And thus they stock up on black dresses, black blouses, black tops and black jackets.
But wait, before you shop for more black items, ponder and think about it. Is black really the colour that flatters your skintone? Do you shine in black or pale next to someone else wearing another colour? Is black the one and only colour for you?
Very often, when participants go through some thought-provoking questions which I ask them, they become half convinced.
And to make them fully convinced, I work my magic through my colour swatches and drapes in my colour analysis workshop. This thrilled the ladies as they understood first-hand how it worked. And more importantly, they saw the results from the eyes of their other colleagues in the audience who gave constructive feedback on which colour shone and which colour didn't.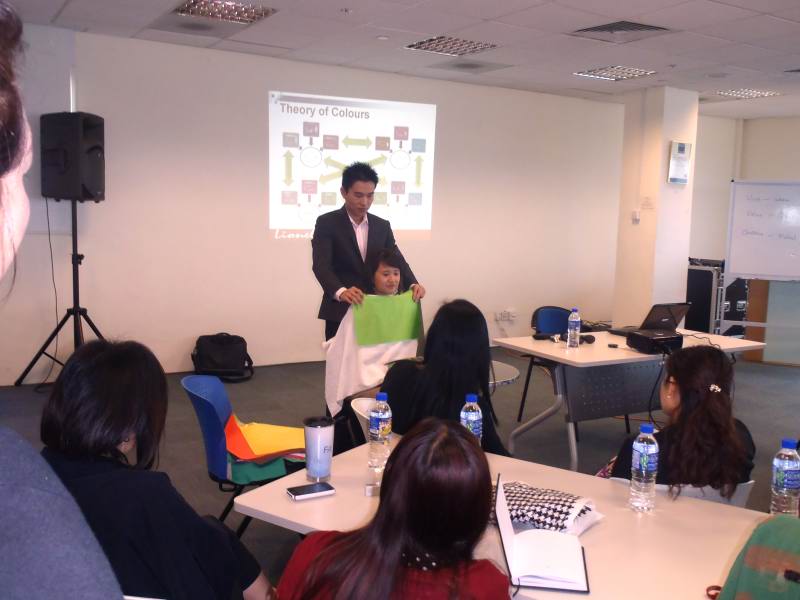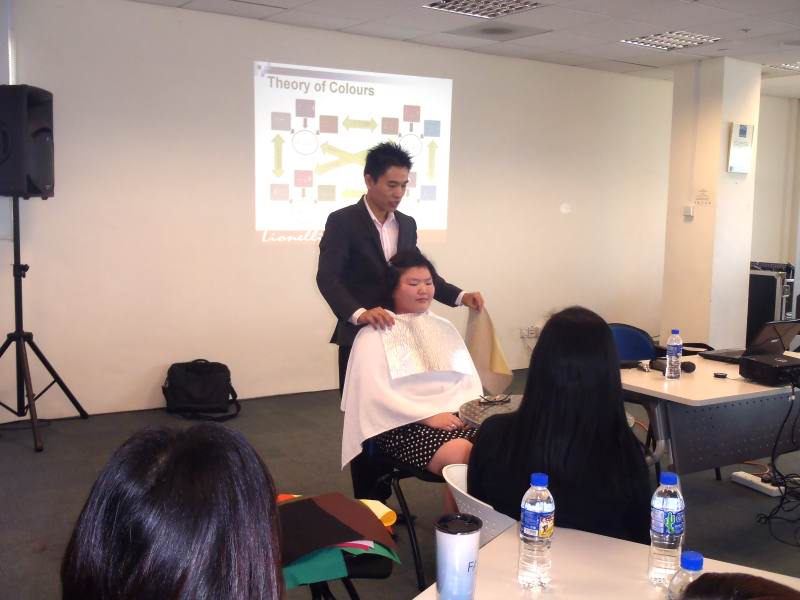 In a world filled with colours, I strongly encourage my readers to explore the universe of colours besides those you always wear. Because one fine day, you will realize, as my participants past and present have from image consultancy, that a professional image is created each time and every time you meet an external customer (think a client) or an internal customer (think your colleague or boss).
If you are ready to shine in your best colours and get dressed for success in your career, relationships and confidence building, drop me an email and let me be the beacon in your grooming journey 🙂