Colour Analysis Talk For IBM Singapore
Billed as a full-house event by the organizers, it was truly heartening to see all the seats in the room taken. Plus the fact that some who came a little later had to stand at the back. But whether they came seating or standing, the staff at IBM Singapore was in for a lunchtime treat courtesy of my colour analysis talk. 
A specialized segment in grooming itself, colour analysis seeks to help participants and clients find their best colours to wear. The reasoning is simple – when we wear our best colours, we look younger and more pleasing to the eye. In short, we glow.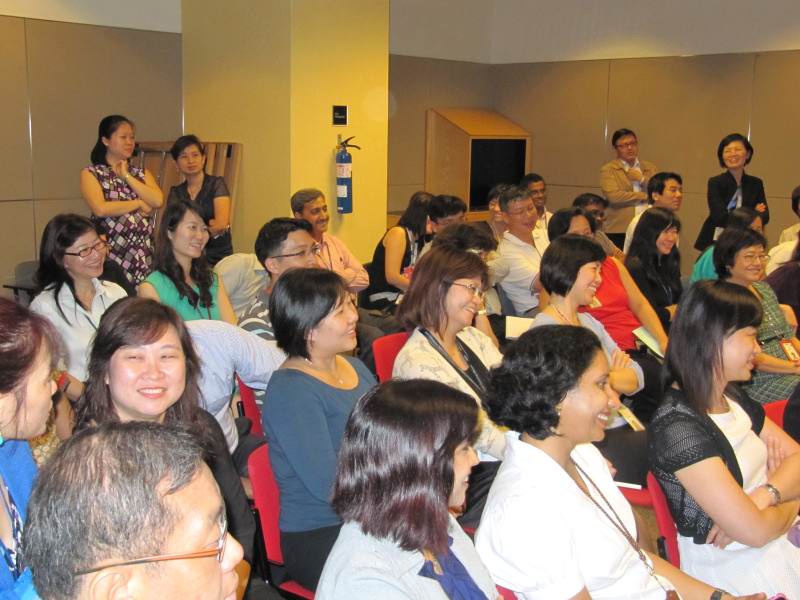 Initially apprehensive to volunteer themselves for the demonstration, the apprehension melted away instantaneously when one brave lady stood up and walked to the front to become my first model. And you can guess what happened thereafter…Response was doubly quick and queue numbers had to be given out.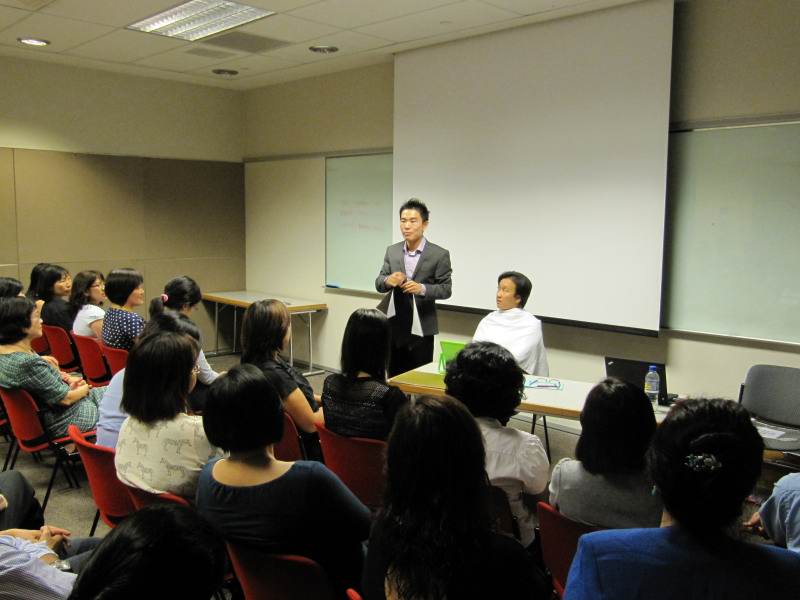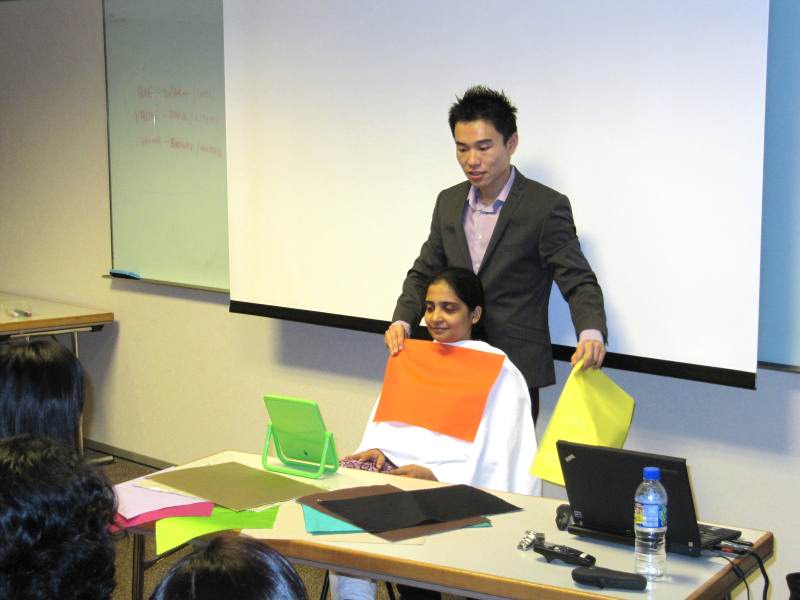 And even after the hour talk was over, some of the ladies lingered on in their seats and wanted to be tested in private, away from the eyes of their colleagues. And of course, I was more than happy to oblige to analyse all of them.
 
It's gratifying to see so many happy smiles leaving the room today. And no prizes for guessing what the participants will be doing next – they will be planning their shopping trips in the next few days with similar skintoned colleagues at the newly opened Changi City Point, which is a stone's throw away 🙂