Career 2012 Singapore: The Art Of Conversation Talk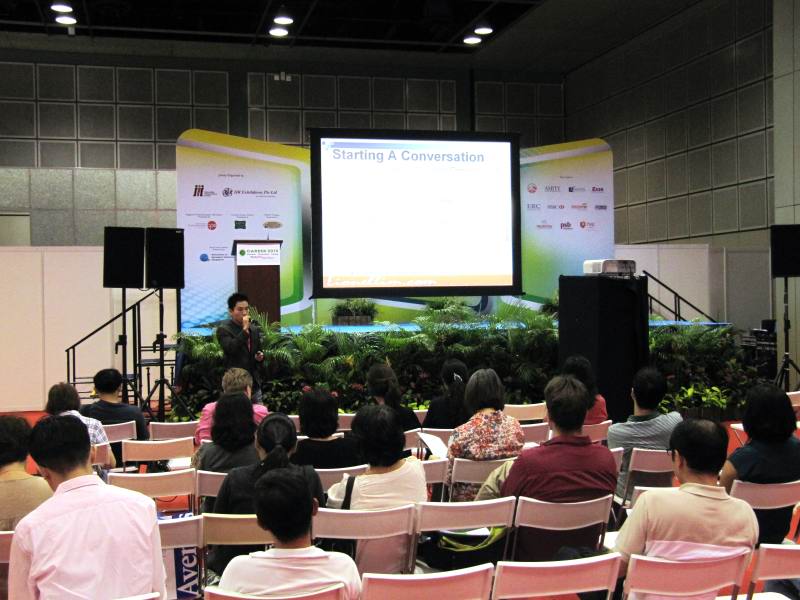 How quickly time passes us by…It's March again and I'm invited back to be a speaker at this year's edition of Career 2012: Navigating Your Future. For those of you who were there last year or if you read my blog posting, the largest career fair in Singapore aims to provide an all encompassing platform for educational institutions and employers to showcase higher education options, job openings, career opportunities and training programmes. 
After a positive response to the 21st Century Skills Pavilion which was first mooted last year, the organisers decided to replicate its success by having a series of talks by speakers from various fields such as grooming, interview skills and communication.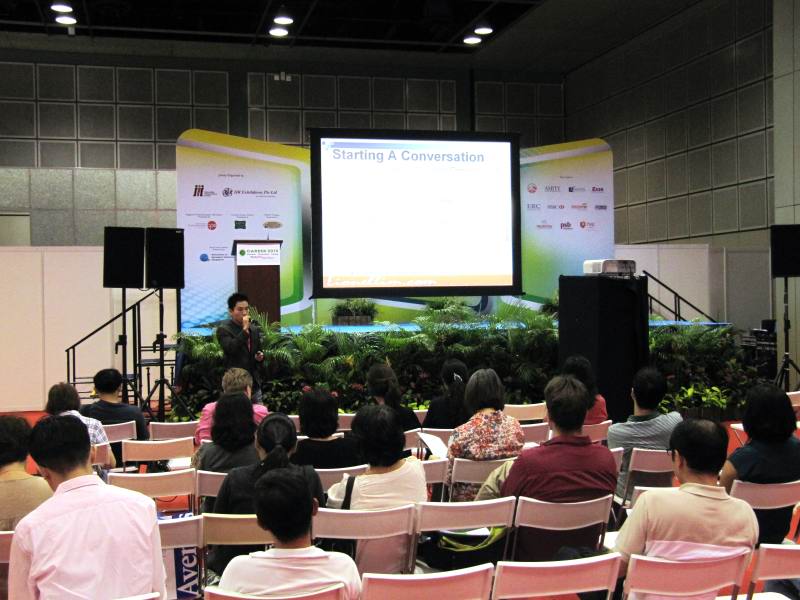 Wanting to share something new this year, I decided to go ahead and give a talk on one of my pet topics – 
"The Art of Conversation"
, updated with lots of fresh, never before shared information.
Given the lunchtime slot of 1pm on a Sunday, I was happy that the turnout was very encouraging, in the words of the organisers. While some talks had single digit numbers, mine was blessed with healthy double digit numbers and standing passer-bys too. This validated my decision to choose this topic instead of sticking to the norm 🙂
Since I had the liberty to propose a speaking topic, I chose to do something different. And because it was conversation, a topic so often neglected yet so second nature to us, it naturally piqued the interest of the audience.
For those of you who missed this exciting talk, here's a brief recap on what I shared. 
Conversation, stemming from the Latin word conversatio means an intercourse or exchange. 
For conversation to take place, it has to fulfil three criteria. First, it has to be interactive. Imagine having a conversation with two or more people. If you are speaking to me, myself and I, then alas, that's not conversation. Instead, that's a monologue. 
Second, it has to be spontaneous. It's just like playing ping pong where the ball goes from my court to yours and vice versa.
Third, it has to etiquette driven. We need to be schooled in what to say, when to say and how to say.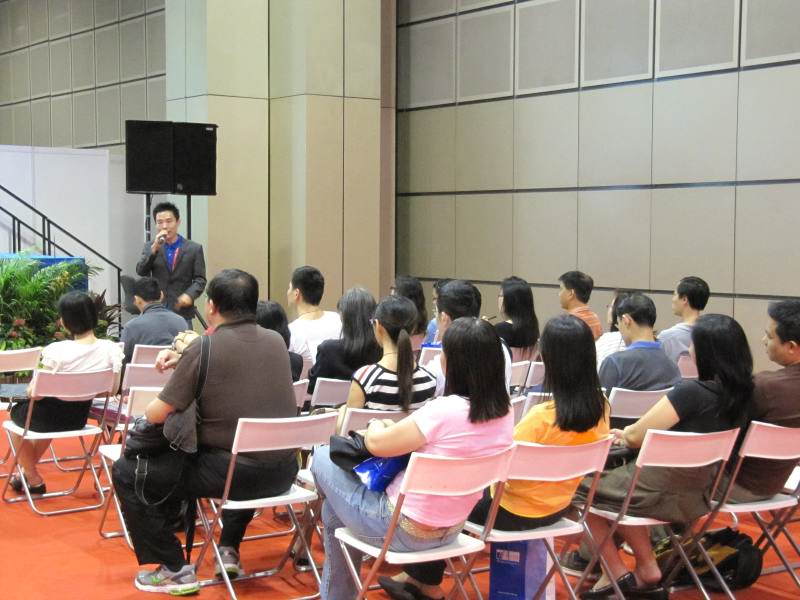 We communicate on a daily basis to anyone – from our family, friends to colleagues and suppliers. But are you skilled in the 
art of conversation
? That to many, is still a grey area as what is intelligent conversation to some, pales in comparison to others. And that too to the audience today, was the main draw why they invested 1.5 hours of their time with me.
What was the true icing on the cake was after the 1.5hour talk when three participants (coincidentally there were all ladies!) who came up to me, shook my hand and expressed their gratitude on how much value they had received just by being present and listening to me. The thing that touched my heart most was the common compliment that ran through it all – the information presented was refreshing, practical and can be used in any situation.