Career 2011 Singapore: Health And Fitness Talk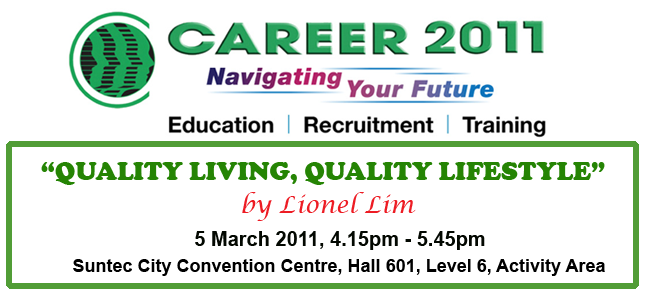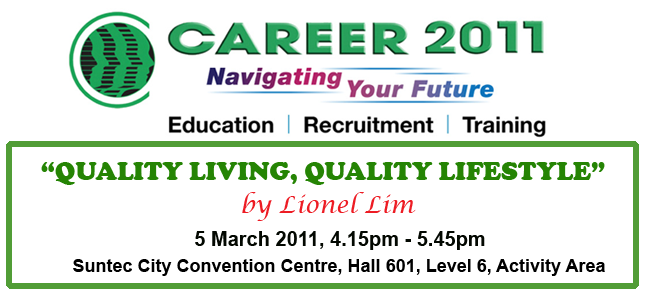 Widely regarded as the main career draw of the year, 'Career 2011: Navigating Your Future' aims to provide an all encompassing platform for educational institutions and employers to showcase higher education options, job openings, career opportunities and training programmes.
A yearly affair for more than two decades, what's new this year is the inclusion of a 21st Century Skills Pavilion. The 21st Century Skills Pavilion at Career 2011 is aimed at equipping not only job seekers, but also current employees with the necessary skills to help them forge ahead in their respective careers through a series of talks and exhibitions carefully pre-selected to help everyone up their image quotient.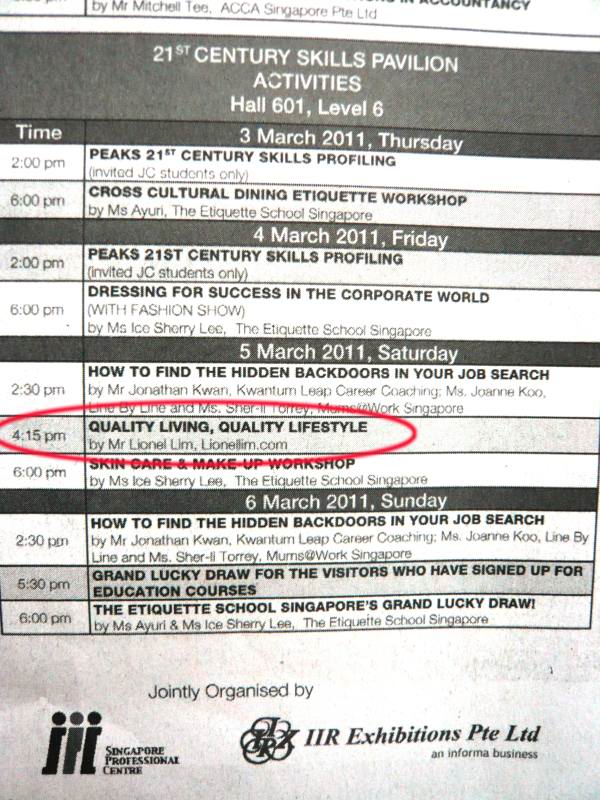 I'm very honoured to be one of the invited speakers the career exhibition held at the Suntec City Convention Centre from 3 – 6 March 2011. Slated to speak on 5 March 2011 at 4.15pm, I will be sharing with walk-in visitors on the importance of maintaining good health.
Health and fitness may seem to be a misfit in a career exhibition but like the organisers, I'm also convinced that without a healthy body, it's pointless to talk about building a long-standing career. All the monies in the world cannot buy good health and that's why it's important to do something for your own health. More importantly, keeping fit does have its benefits. These include looking younger, more energetic, better body posture and increased confidence.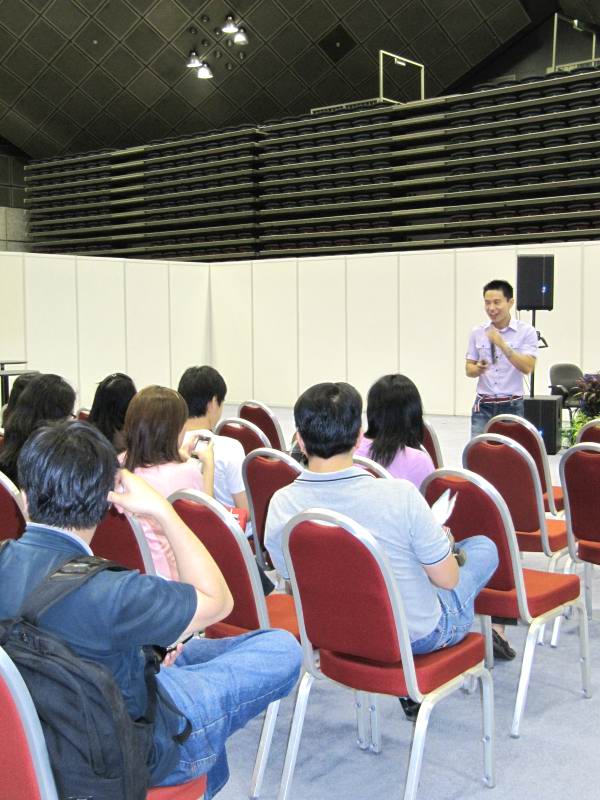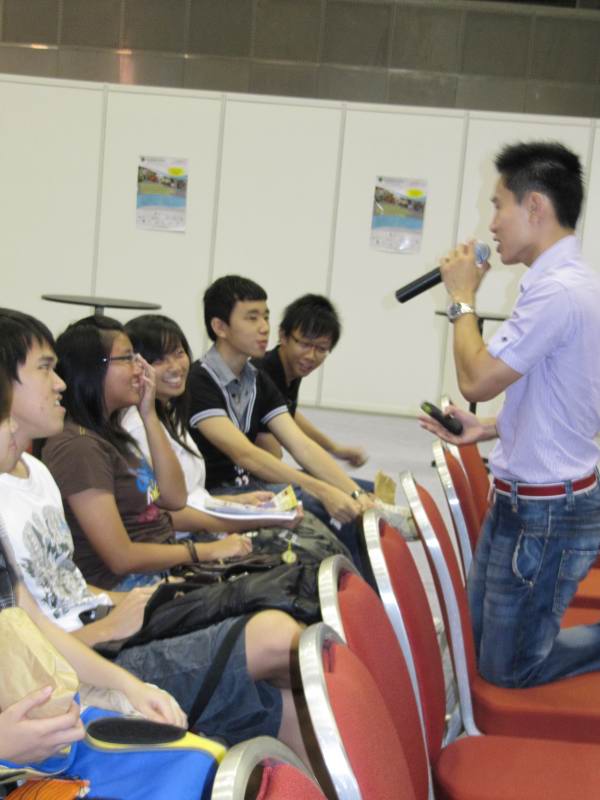 Besides sharing with participants how to check the state of their health, I also demonstrated how to do chair dips. Chair dips are one of the best exercises to combat those bye-bye arms and blast away the fats stored there. After my demonstration, four participants gamely stepped up to give it a try, doing it at their own comfortable pace 🙂
And now that everyone is equipped with some very useful tips on how to get one's health in tip-top condition, it's off to explore the exhibition and find your dream job. Good luck!