Branded For Success Private Book Launch Cum Charity Event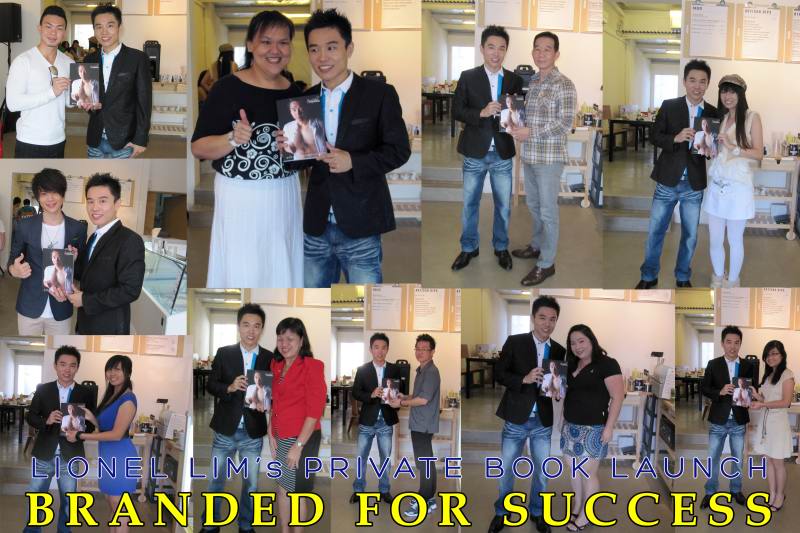 The intent was simple and that was to have a book launch for 
"Branded For Success"
. But we wanted to do it a little differently from the book launches which almost always happen at the bookstores.
And that was how the idea of a private book launch was conceived. As the word 'private' suggests, only a select group of people would be invited. To make it a special private book launch, I decided to include a charitable angle into it. So the stage was set for a ticketed private book launch. And half of the proceeds from the sales of the tickets would go to charity.
It's always been my personal belief that giving and receiving is a two-way thing. When we give, we receive in return. And vice versa. The Universe acknowledges all of our efforts.
If you have read my book, you would recall in Chapter 4 "Finding My True Self"  that I visited an orphanage in Nepal while searching for my true self in the holy land. Perhaps coming back full circle, I chose to donate the proceeds of the private book launch to Project Sugar as it connected with me.
Project Sugar is a community involvement project organised by student volunteers from Singapore & Vietnam dedicated to serving the disabled, HIV children & human trafficking victims in Vietnam.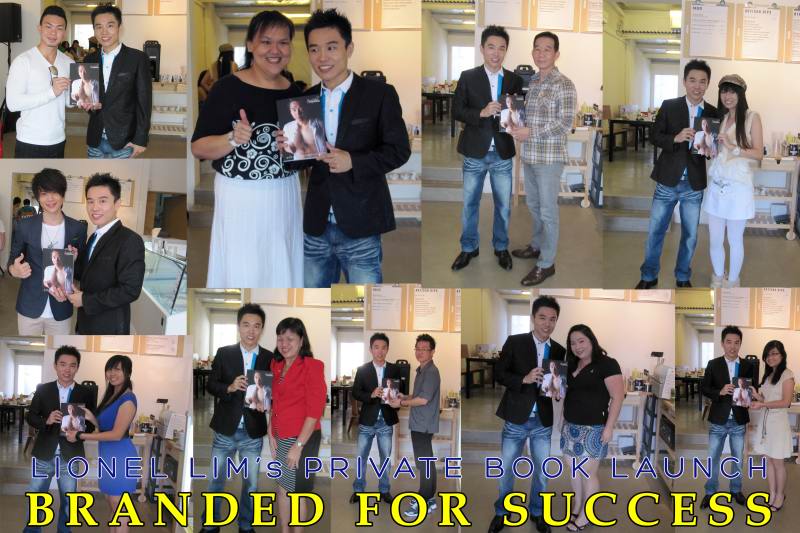 Indebted to the support of close friends, new friends and the artiste talents from Royal International Group who took time off to grace today's private book launch, the afternoon kicked off with a warm welcome of our guests. Housed in the quiet yet cozy The Factory along Lim Tua Tow Road, the café which I booked even came up with a special chocolate berry Lionel sundae creation for our guests. Besides the artisan ice cream and flora tea served, the twin highlights must have been the presentation of the products from my own online store – a designer mug, Luxe Contour Remodeling Oil and the main item itself – the book to each individual; and the autograph signing session. The icing on the cake goes to the presentation of the huge mock cheque (and real one thereafter) to Project Sugar as a small token of my appreciation.
I tried my best not to tear as I shared my first-hand account of my life struggles and how branding oneself is the undisputed key to happiness, confidence and success in life. From a sickly, mock-marked, skinny and low-esteemed hermit, I have transformed myself beyond my wildest imagination. Today, I am helping others achieve the same magic I have weaved into my life and positively impacting their lives like they would never have once imagined too.
I remember the cameras flashing non-stop and me flashing my mega-watt smile. The proud recipient of a bouquet of sunflowers (my favourite flower) and a white teddy bear, this is testimony of a berry good year ahead for me…where you will see more smiles and cheers from me.
The success of today's private launch is not mine alone. It belongs to everyone who looked beyond the monetary value of that launch ticket to celebrate with me and give back to society.
Thank you very much everyone for your love and support…We are all personal brands!