Bishan ClubFitt Gym: Highly Recommended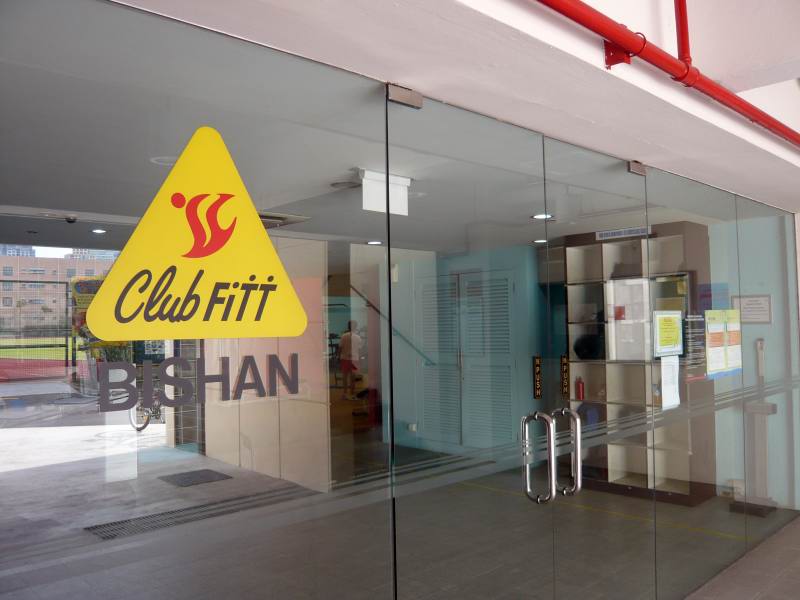 One of my clients suggested training at Bishan Clubfitt Gym this morning. As it was a new training location for both of us, I readily agreed. Summing up my first impressions of the gym and my experience an hour later, I give it two thumbs up! 
Conveniently located within the Bishan Sports Hub which is a brisk 5 minute walk from Bishan MRT station is the Bishan ClubFITT Gym. Walk past the sports stadium & head down a step of stairs and the gym beckons. If you drive, it is really a breeze getting to the gym as it is literally stationed next to the underground carpark. Come rain or shine, you need not worry. Just get your gym gear & shoes ready and enjoy your workout!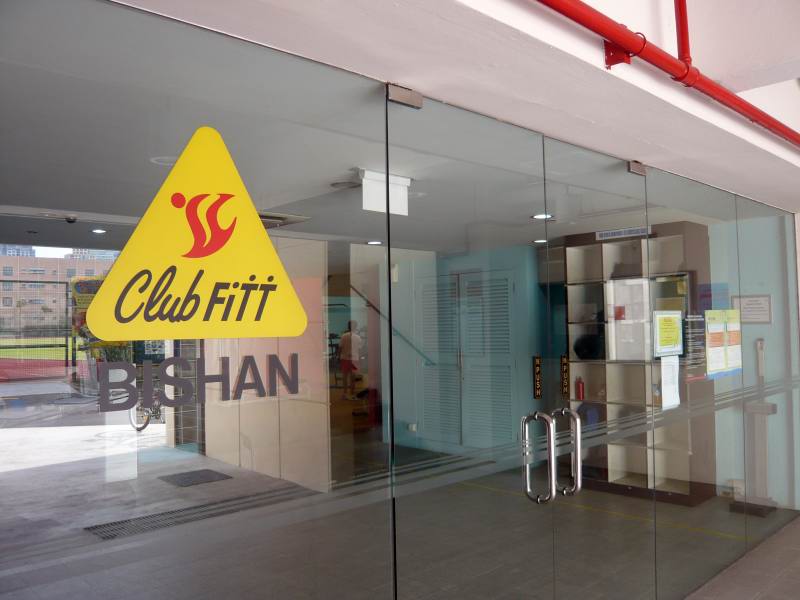 Bishan ClubFITT Gym
Unlike its other counterparts, Bishan ClubFITT Gym welcomes you with its cheery hues of pale red & cyan. I love the combination as the former symbolises the energy and excitement of a good workout, wihtout being too jarring on the eyes…while the latter provides a relaxing, balm-like effect which suggests this is a hidden sanctuary away from the hustle and bustle of everyday life.
Another plus point is the high ceiling of the gym. This helps to give it the illusion of a a bigger space, helps brighten up the whole place and most importantly, allows for good ventilation.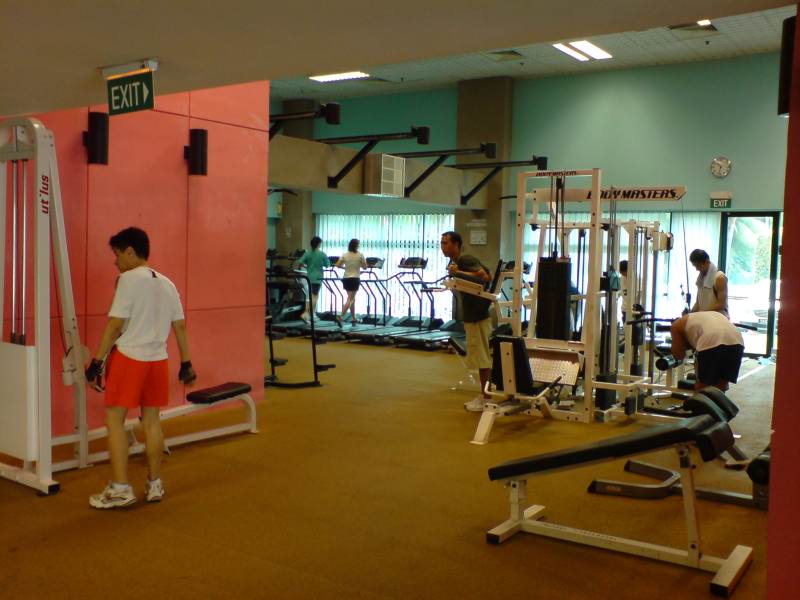 Exercise area of Bishan ClubFITT Gym

Even if this is your first visit to Bishan ClubFITT gym, worry not as I found the layout of the different fitness equipment very easy to navigate. More importantly, one will not get intimidated or overwhelmed as one can train according to his/her fitness level in comfort in the clarly demarcated areas.
Turn left and you will be greeted by 3 rows of machine weights. Having trained my clients at other ClubFITT gyms previously, I realised that the machine weights at Bishan ClubFITT Gym are more than sufficient. In fact, I'm pleased by the wide range of machines available as it is comparable to any of the private gyms in town.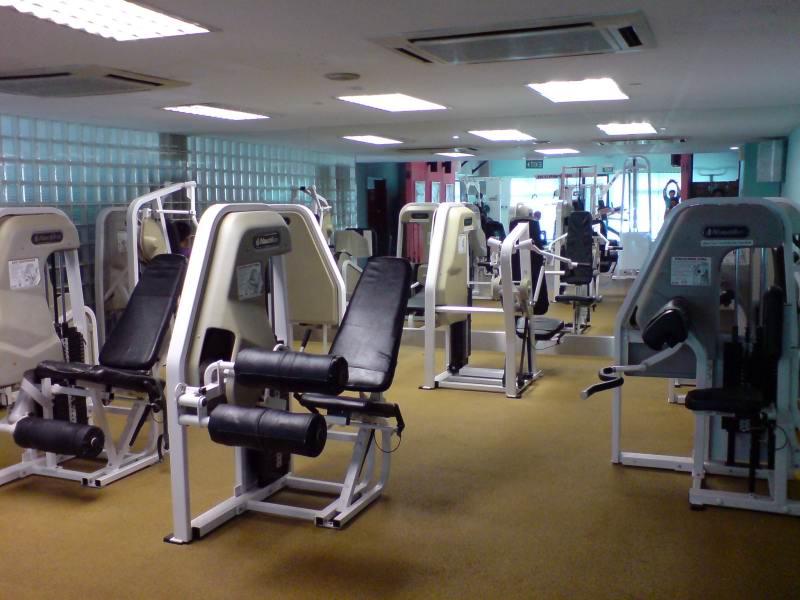 Machine Weights
Check this machine out. Hmm…this one intrigues me as this is the first time I'm seeing it . The 10degree chest machine (as it is called) works the chest muscles. Instead of getting into the usual sitting position, one can in this instance lie down comfortably while working out. The range of motion is reimniscent to a dumbbell chest flye.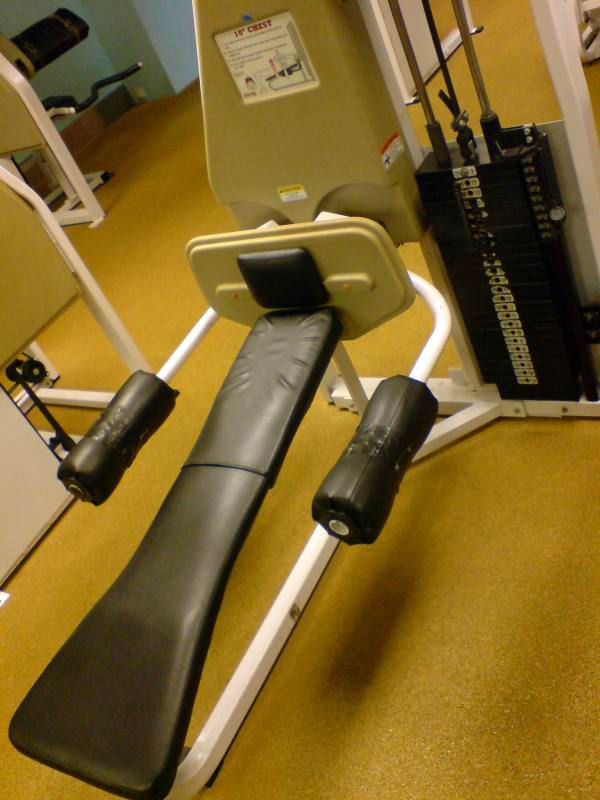 Machine Chest Flye 
For the more experienced gym-goers, you can immediately turn right & take on the free weights. Besides two Smith machines, there is also a rack of dumbbells for you to pump iron.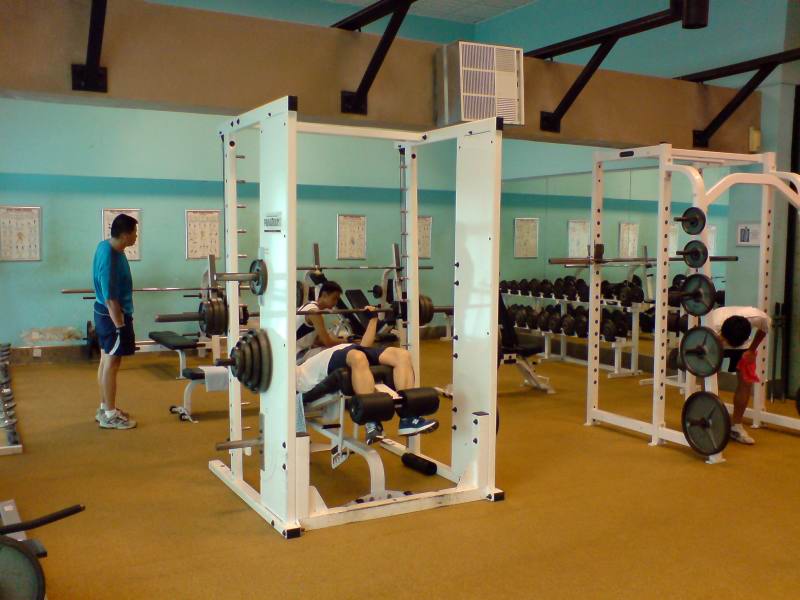 Free Weights area
Any gym will be incomplete without the cardio machines. It is interesting that most Singaporeans prefer running over cycling or the elliptical trainer. Perhaps running helps to burn the most calories in the shortest possible time.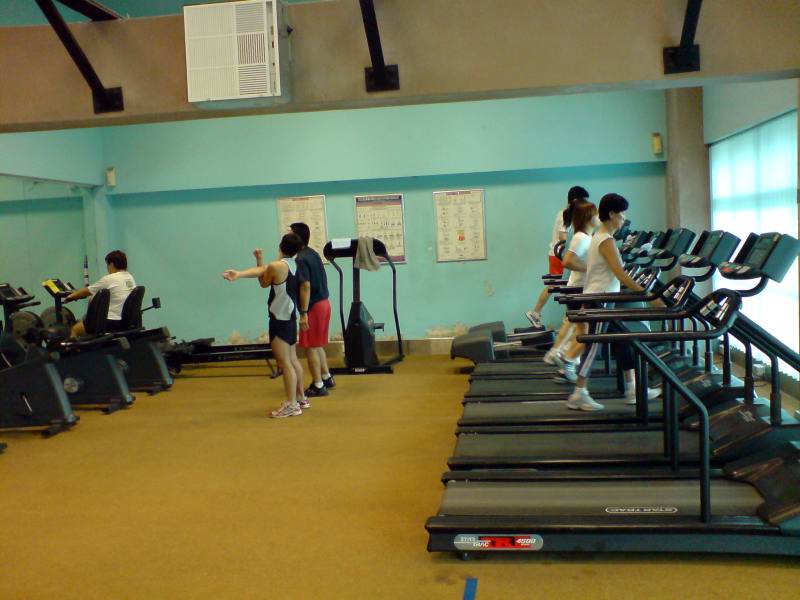 The cardio area with treadmills, bicycles, elliptical trainers & row machines
The only thing I find lacking at Bishan ClubFITT Gym is a sofa at the waiting area. Compared to its other counterparts, I found myself having to contend with a wooden box-like structure that doubled up as a seat while waiting for my client. But then again, with so many good points, who's complaining about the lack of a sofa?
My final verdict – Bishan ClubFITT Gym is highly recommended for anyone who lives in central Singapore. If you do see me there, remember to say hi 🙂