Be Prepared To Speak Talk For Best World International
It is perfectly normal to have butterflies in your stomach, especially if you have to do a presentation to a group of people. They may be your colleagues, the vendors or worse…your bosses!
I was in the same shoes as you too when I first did my public presentations in varsity. Back then, it was made worse by the fact that my grades would be directly or indirectly affected by how well we presented.

Fast forward to today and I'm a lifestyle coach with an arsenal of workshops and programmes. If you ask me if I ever prepare for my workshops and programmes, I'll give you a resounding YES. No talk or workshop is considered ready to see the light of day unless I have rehearsed it at least five times. And of course the more you practise, the better you become at it. Well, you need to be convincing as you never know what questions the audience might ask you.
This was the essence of what I shared with the staff at Best World International as part of my "Be Prepared to Speak" talk.

If I had to choose a topic to present, it would be something along the lines of either my talents or experiences. There is a difference between talents and experiences and this distinction needs to be made clear.
Talents refer to an innate ability which you may be born with. It is something you are naturally good at. For example, if I recall back from my childhood days, I enjoyed doodling to such a great extent that no wall in my house was spared from my Picasso-like drawings. Also, I loved to sing. So doodling and singing are my talents.
On the other hand, experiences are skills you have acquired over the years, either because of your formal training at the office or through your degree of specialization in varsity. So if you may have an accountancy degree, that means wanting you to speak on how to read financial statements would be a breeze for you.

Now that you know the difference between talents and experiences, do take some time to come up with a separate list for both. Once your list is ready, you will never be dumbfounded should you be asked to speak off the cuff.
Remember, creating credibility is all about being in familiar ground. The more familiar you are with the topic, the more you will be able to speak convincingly and galvanize the audience into taking the necessary actions. Personally, I can speak for hours or even days on topics such as grooming, fitness, nutrition, NLP, service excellence etc as these are very close to my heart. I certainly wouldn't be sharing the euphoria of knitting nor baking as I'm a complete novice at these!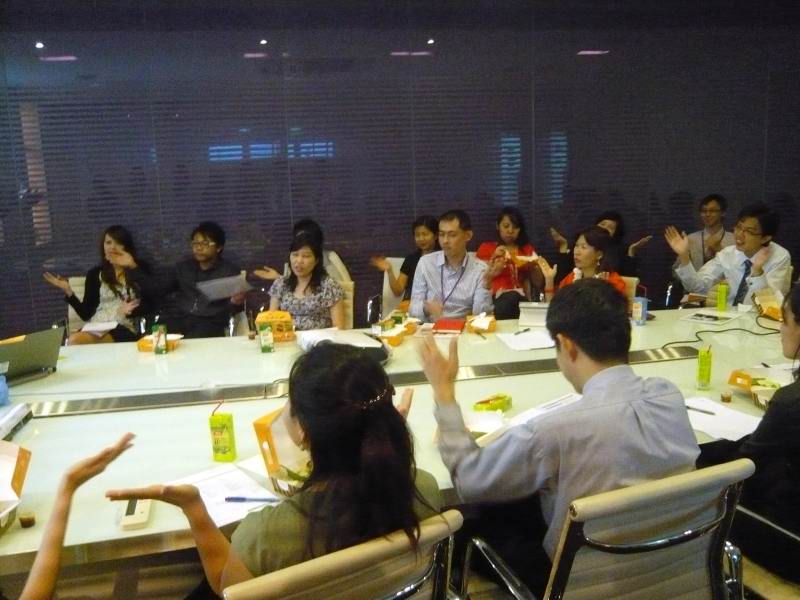 And I like it best when the audience participated actively with my series of mnemonics designed to help them learn more effectively. Here's proof of that! 🙂