Batman VS Superman: 7 Reasons Why Superheroes Wear Their Briefs Outside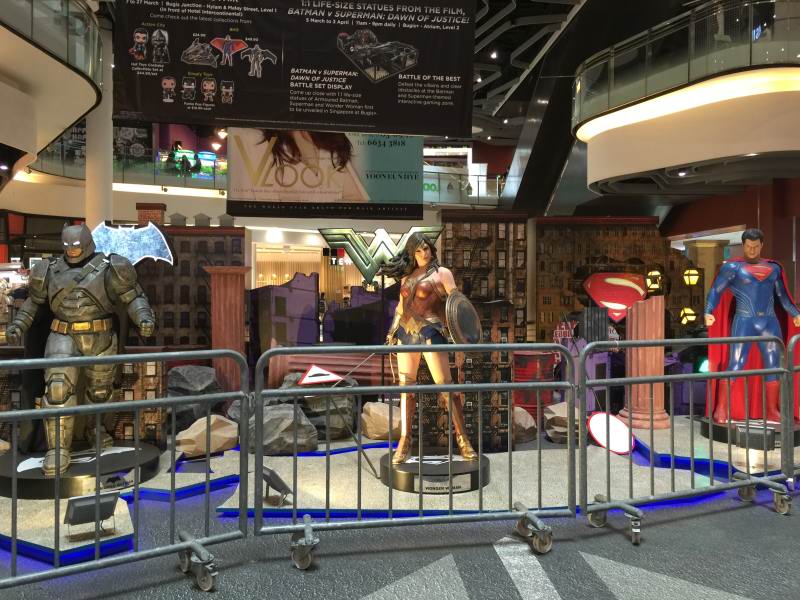 I've always been fascinated by superheroes ever since I was a kid. Honestly, all the superheroes look so cool. And they never fail to fight the villains, save the world from disaster and ultimately and get the girl they want.
With all the hype surrounding the blockbuster superhero action movie Batman VS Superman which opens in cinemas today, the question is not who will win the epic face-off. Pitting two iconic superheroes together in a movie is in itself a guaranteed movie hit.
Whether you are a Dark Knight fan or Man of Steel fan, you will definitely watch it for all the superhero action. I will too.
The only question that continues to puzzle me all these years is this – why do superheroes like Superman and Batman always wear their briefs outside?
Let me attempt to offer some plausible explanations into this interesting phenomenon.
Here are my top 7 reasons why superheroes always wear their briefs outside.
Reason #1: Think Personal Hygiene
Superheroes want to show the world they wear clean underwear when they fight crime. Think personal hygiene. This is something that even our students are learning in school thanks to our
grooming and etiquette workshops
. What more superheroes, right?
Reason #2: Increases The Sex Appeal
Physical attraction may be as old as time. But there is no denying mortal women fall for superheroes because they have charisma that is difficult to fully describe in words.
In short, superheroes think wearing them on the outside is sexy and helps them get the girl.
Well, they may just be singing "I'm sexy and I know it…."
Reason #3: Blame It On The Spandex
Superheroes have costumes that are super tight. They are usually always made of spandex so there's no extra breathing space for their crown jewels with their briefs on the inside.
I'm not a big fan of spandex as it wraps you all around like a second skin. That's why I'm sure the superheroes wouldn't want to overburden the 995 ambulance services.
Reason #4: No Need To Decide On The Type Of Undergarment
Superheroes are busy enough. They don't need to squeeze time out of their busy schedules to answer the question – boxers or briefs?
We mortal men have to contend with this difficult decision all the time. I was just sharing with the participants in my grooming workshops the pros and cons of each. And no doubt, all were bursting into laughter.
Reason #5: The Need To Be Extraordinary
If superheroes wear their briefs inside, they will look normal. But this is a big no-no as they are superheroes. They have to be extraordinary.
Reason #6: Saves Time Taking It Off
Superheroes like to rip their clothes off. The leader of them all is probably Superman who changes his identity from Clark Kent into Man of Steel.
You can't have your briefs standing in the way. Remember, it's all or nothing.
Reason #7: Work On Your Personal Branding
Superheroes understood the importance of personal branding. This one I can fully identify with. If you are as bland as the person next to you, how can you stand out from the crowd and be the thought leader?
This is one message I share with my participants all the time – what is your unique value proposition (UVP)?
If you can't answer this, I don't think you are ready for the corporate world or the next promotion yet.
Ask me if in doubt.