Appearing On Mediacorp TV Vasantham Express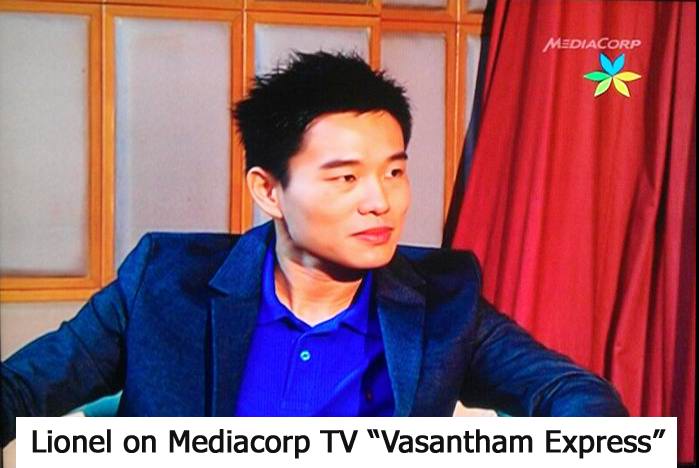 Tonight's the night! Yes, I guess everybody is just as excited as I am. For the uninitiated, you may ask so what's happening tonight? For those in the know, well tonight I'll be appearing on Mediacorp TV Vasantham channel's programme called Vasantham Express at 9.30pm.
Because of me, many of my non Tamil speaking friends, participants and ex-students, including my own family members will be watching an Indian channel probably for the very first time in their lives. Then again, there's always a first time for everything in life 🙂
If you ask me to sum up my own experience recording the episode at Mediacorp Studios earlier and then seeing myself on TV, the only word I can use to describe it is surreal.
It's surreal for many reasons but chief of them all is that I often see other people on TV but never thought I'll be invited on the small screen as well. Many a times back in 2008 when I chose to leave my comfort zone, I asked myself if it was worth the risk.
But now three years later, it no longer feels like a dream. It's a well trodden path that has started to bear fruit. Everything around me feels more concrete, especially both the familiar and new faces I see everyday; the lives I continue to touch; and the numerous thank you notes cum messages that I receive. The decision I made back then was the correct one.
Having trained at over 70 companies and schools, I relish every opportunity that comes my way and will continue to make a positive difference in the lives of others through my grooming workshops, fitness trainings and other lifeskills programmes 🙂