Amazing Fitness Resistance Tube Workout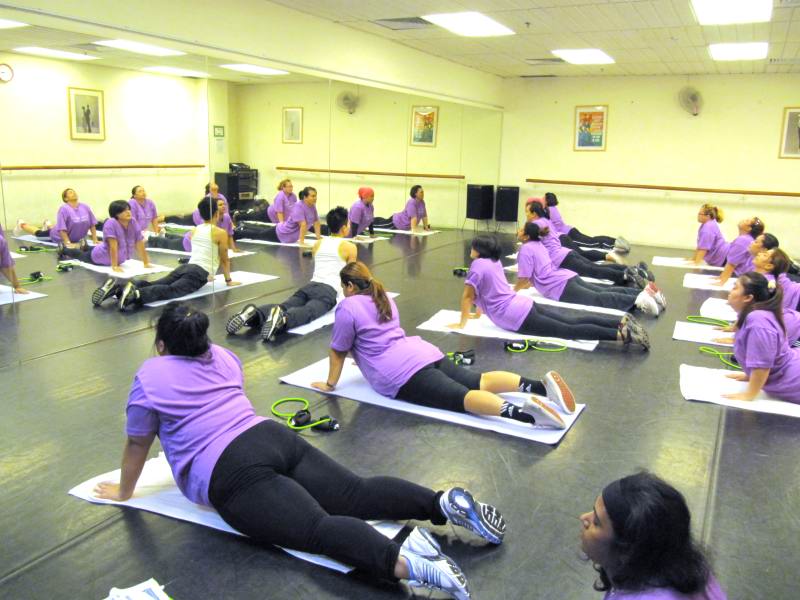 Many times in life, it's not about thinking. Rather, it's about doing. Because once you have done it, you are already a winner. For this reason alone, I applaud the Amazing ladies who rose up to the challenge, sweated it out and joined me for the Resistance Tube Fitness Workout today.
If you have been following my blog, today's fitness workout is a natural extension of the Amazing Lifestyles 2011.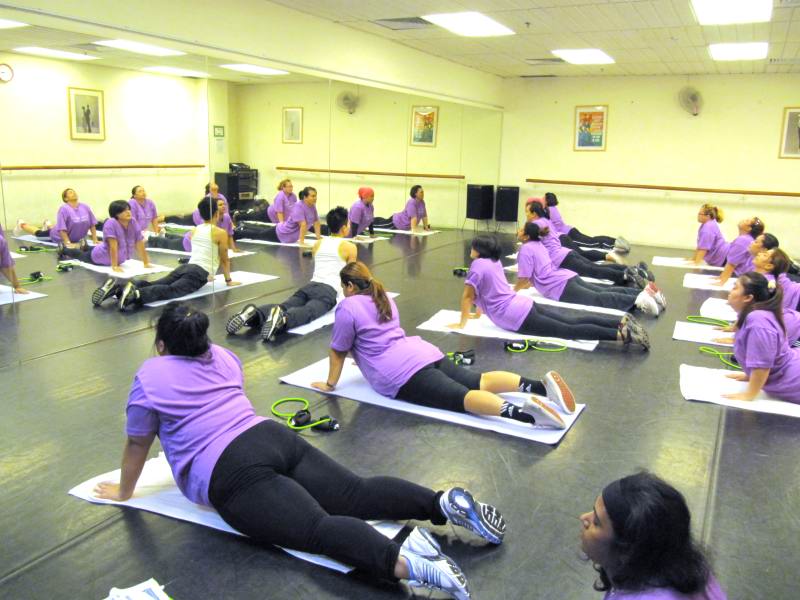 For those of you who are new, allow me to share. The Amazing Lifestyles Pageant 2011, one of its kind in Singapore and the region, is not another run of the mill beauty pageant. As the name suggests, only contestants weighing at least 80kg and having a big personality are eligible. 
In a world where the notion of 'beauty' is often associated with their slimmer counterpart sisters, the participants have proved that size is never an issue with them. Run for the second straight year after a resounding success last year, the Amazing Lifestyles Pageant 2011 returns on a larger scale with more participants this year.
What is special about the Resistance Tube Fitness Workout is that it's based on the principles of the resistance tube. And I personally came up with the exercises which the Amazing ladies did. 
Using the resistance tube which is an inexpensive, light and highly versatile companion, the Amazing ladies worked up a sweat exercising while having fun at the same time working out their various muscle groups.
When one speaks of fitness in general, one generally thinks of lifting weights. But when one speaks of fitness for ladies, we know most do not want to build huge, chunky muscles. Instead, they aspire to develop lean, toned muscles. 

A perfect companion for the modern woman, the resistance tube will help the ladies develop toned arms, build muscle strength and definition, engage in better balance, coordination and conditioning; and radiate their full 'sensuality'.
With the generous sponsorship from Sanctband Singapore which donated the resistance tubes, the Amazing ladies were in for a non-stop one-hour heart-pumping, adrenalin-rising workout.
Do not underestimate the seemingly harmless tube. If used correctly, it can be just as lethal a workout as the normal machine weights or free weights. This is because we are using resistance while exercising with the tubes. And the pulling or lifting motions, often against gravity, helps guarantee the muscles achieve the necessary pump.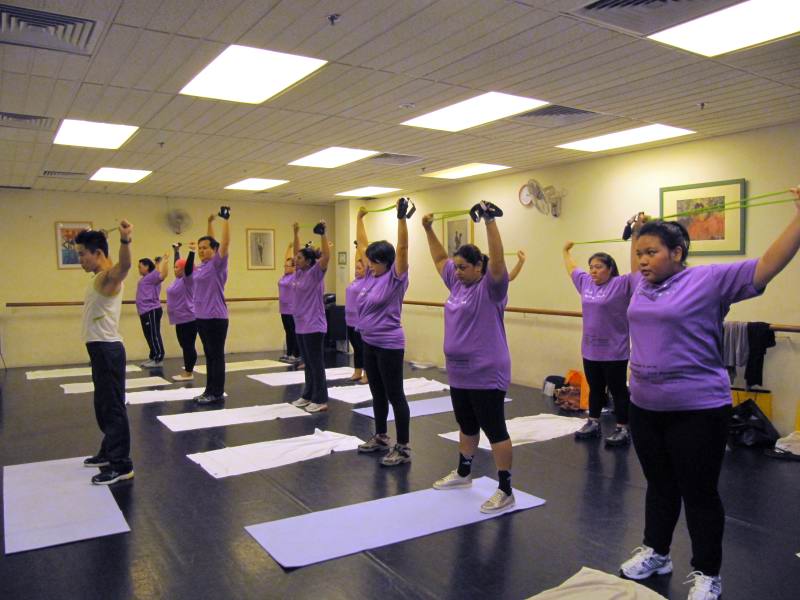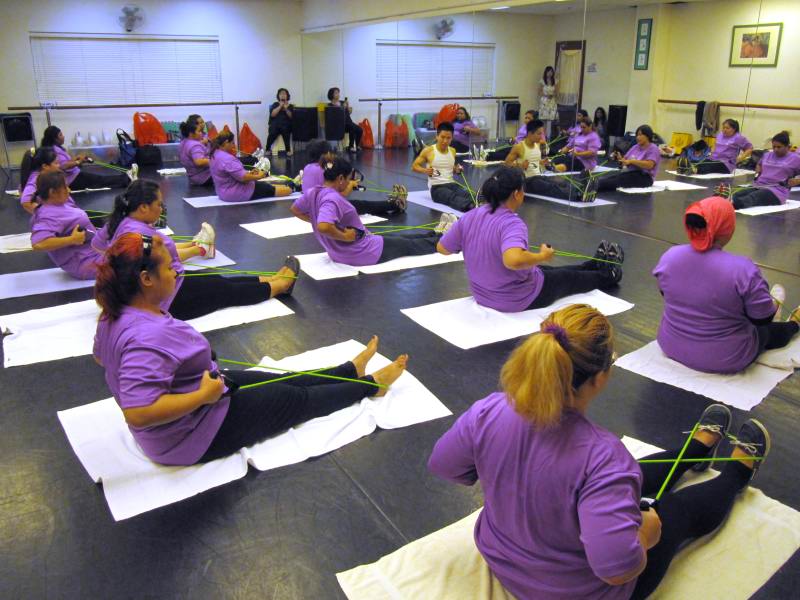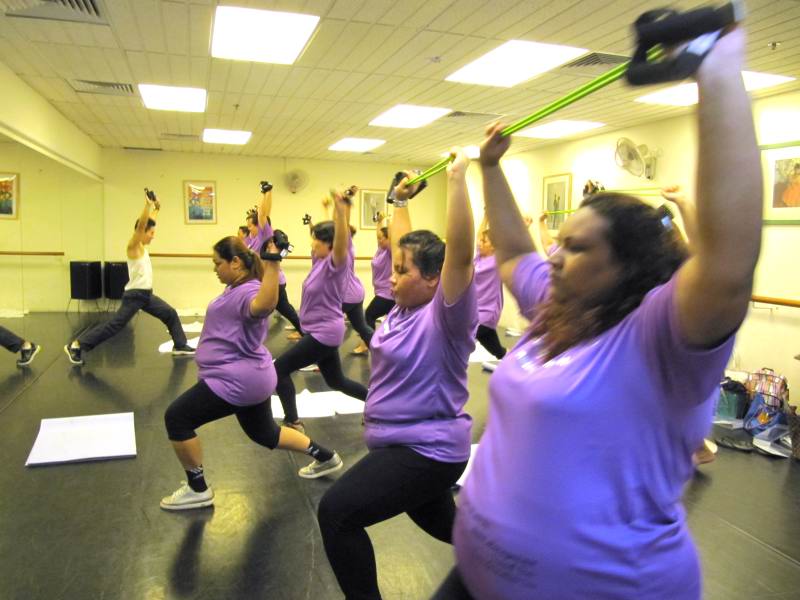 Following me on every move and step, I was pleased no one was left behind. Encouragement was in the air – both from myself and from the ladies themselves. Talk about team spirit. Alternating between the resistance tube and bodyweight exercises, there were surprises in store for all.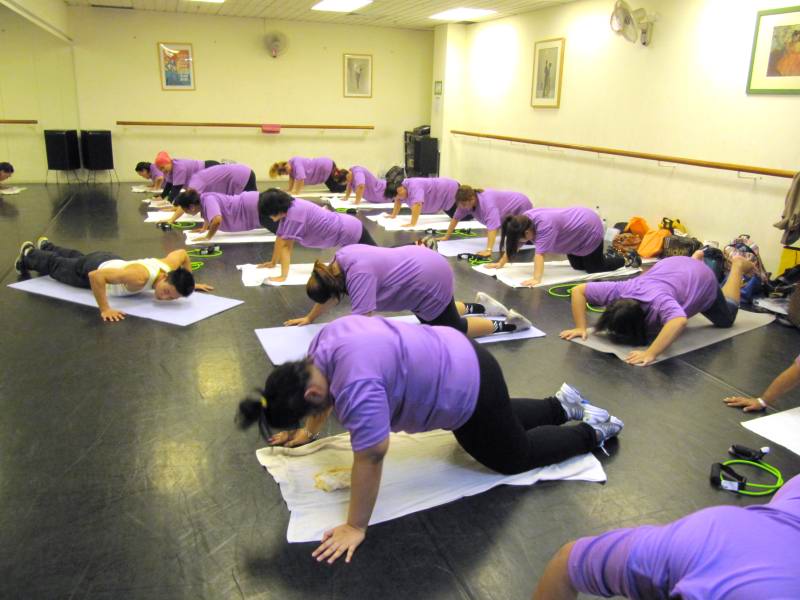 Presenting them each with certificate of achievement, three Amazing Ladies were also named Ms Amazing Fitness 2011 and walked away with a gym ball each.
But in my eyes, you are all winners in your own right. All of you rock!