5 Tips to Making Impactful Presentations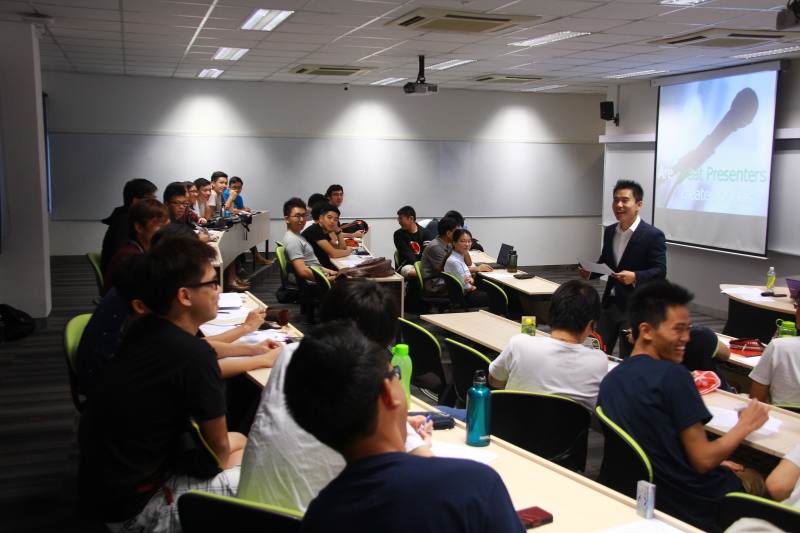 As a professional trainer on the speaking circuit, I view it as my job to observe how others are performing too. Well, there are always things I can learn from others. This is to help me hone my own craft and excel to greater heights.
If there's one thing that irks me endlessly, it must be this. Too many speakers or trainers are highly dependent on their slides. When there's a technical issue and the presentation slides cannot run, they panic. It is comical to see the imminent sense of doom and despair written all over their faces. That is how amateur speakers react.
Compare this scenario with that of a world-class speaker. Professional world-class speakers have iron balls of steel. Even if the slides fail and the stage collapses, the show continues. That, is the hallmark and separates the amateurs from the professionals.
If you aspire to be a world-class speaker, you have to stop being totally dependent on your slides. This was the primary message I sent across to the room of Engineering Science students from Ngee Ann Polytechnic's School of Engineering.
Gathered here today on the first day of the newly introduced induction programme for Year Threes, it was a pleasure to share with them tips that have helped me build my speaking career which has grown at an exponentially fast pace over the last five years.
For the record, Engineering Science is the premier course in not only Ngee Ann Polytechnic but also in Singapore. They only admit students with single digit point after the Secondary 4 GCE 'O' Level exams. So it was double the delight to share with the crème de la crème.
Presentations are aplenty. While we can hardly recall most, there are some that linger in our minds for years to come. The reason is because those are impactful presentations. It jolts our mind and subsequently gets stored in our subconscious.
Our aim is to give impactful presentations so people remember us and like us.
Now let me share with everyone 5 tips to making impactful presentations.
Tip 1: Remember You are the Focus
When a speaker stands in front of the audience, he is the focus. People are there to hear him and his words of wisdom. Everything else, from the visual aids to the logistics is secondary. Since it is your chance to shine and be in the limelight, why relegate yourself to a secondary position?
You must have gained enough experience to learn how to function without your slides.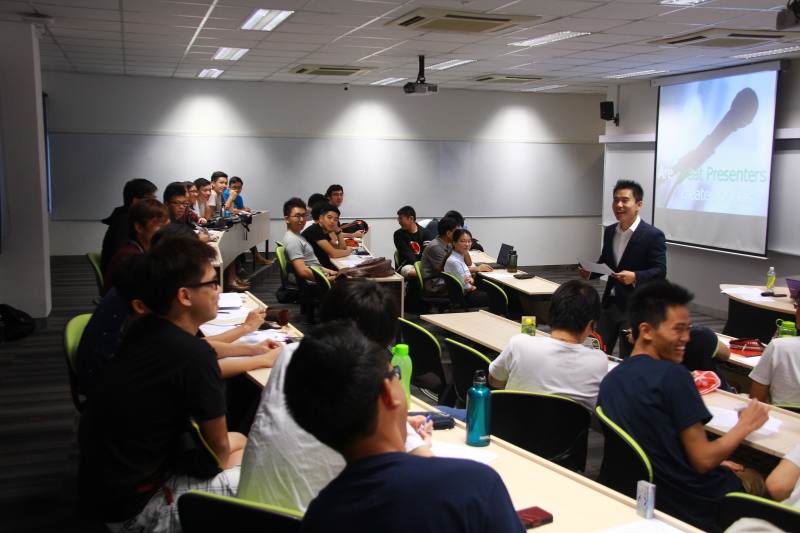 Tip 2: Do Not Squeeze Everything In Your Slides
I think it's a common sight to see most speakers use slides in their presentations. While I am neither totally for or against it, a large portion of the audience would still like to follow what the speaker says. They like to play it safe by having something they can refer to. Let us welcome the presentation slides but do not attempt to squeeze every word you want to say in your slides. That is going to be an overkill.
Worse, you will be forced to remember every word you have typed there.
Take my advice and keep your words spartan. When cut to the bone, the attention of the audience naturally falls back onto you. And of course, you remove the pressure of having to memorise your lines.
Tip 3: Include Visuals in Your Slides
For speakers who love using slides, consider using visuals in your slides. As the saying goes "a picture speaks a thousand words". Images are powerful as they conjure up visual recollections and allow both speaker and audience to connect.
Research studies have shown that most people are visual creatures. We like to see things. So make the best use of this piece of information. Add in stunningly beautiful images in your slides and watch the audience stay doubly inspired.
Tip 4: Tell Stories That Convey Emotions
Within us all is a huge reservoir of emotions. Besides being visual creatures, human beings are also emotional creatures. We experience different emotions throughout our daily activities – ranging from happiness, anger to sadness and tiredness.
If you can weave stories that convey emotions and include them in your presentations, you would have succeeded in making that presentation impactful. From time immemorial, the world's greatest orators have held the audience spellbound by their stories of transformation, leadership, love and strength.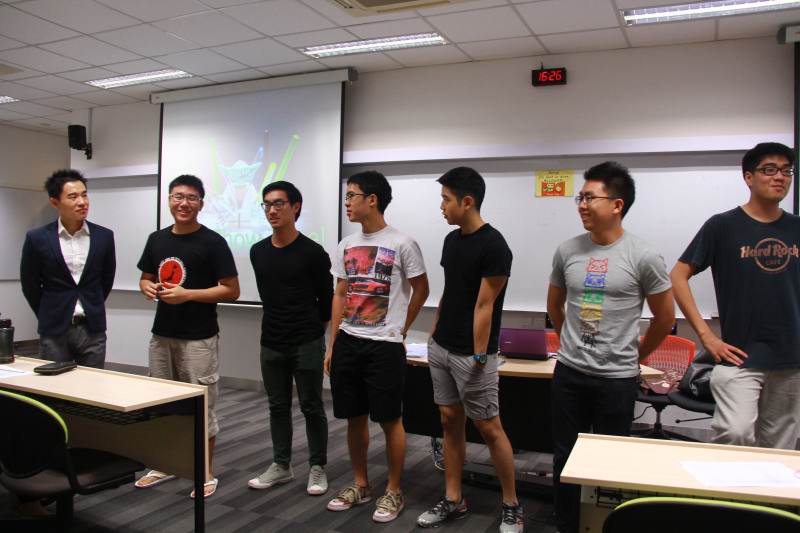 Tip 5: Harness The Power of Three
Three is a memorable number. From our childhood days, we have learnt there are three blind mice, three little pigs and three wise men. When we grew up, we learnt to get first, second or third placings in class…not forgetting having our eyes on the gold, silver and bronze medals at stake.
Similarly, keep your presentations memorable by having only three key points or three solutions. Have too many and the audience will forget. Have too few and you are deemed as a flash in the pan.
So start ringing in the trinity today and harness the power of three.
As you can see, it's not difficult to give a presentation. But it does take a little effort to make an impactful presentation…one that people will remember for years to come.