5 Tips To Boost Your Chance At Getting A Job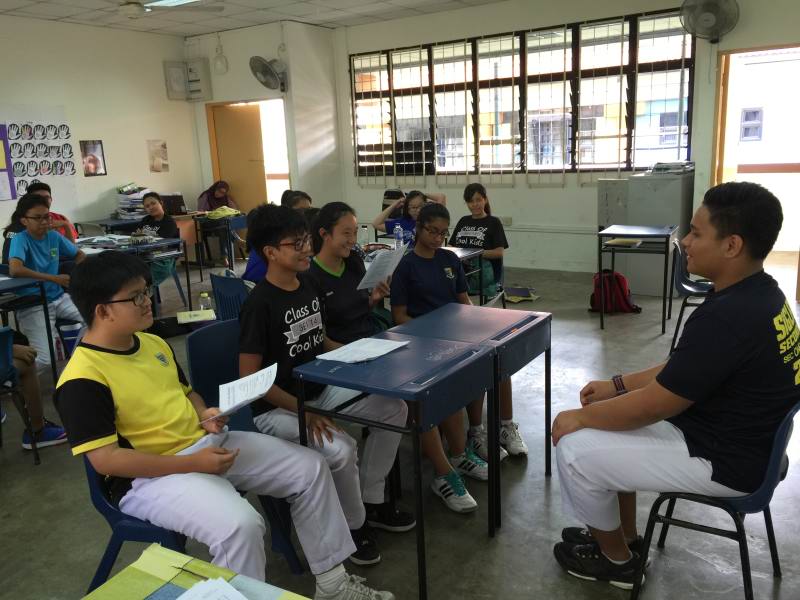 The hard truth is even if you graduate from school with sterling grades, getting a dream job in today's society is no longer a given, let alone an easy task. In fact, some more popular job openings see fierce competition resulting in overwhelming job applications.
 
Sharing this reality with the students of Siglap Secondary School this morning may sound harsh. But it definitely beats thinking everything is rosy. The bottomline is that one has to be 100% prepared so as to boost his chance at getting a job. If you fail to prepare, then do be prepared to fail.  
 
From the feedback given, the students really loved the role plays which they did during the mock interview sessions. And I truly enjoyed sharing my experience with them as well. Learning is always a two-way process – when the participants show enthusiasm, my energy level automatically spikes as well.
 
Here's a sampling of what they wrote.
 
"The class is very fun and the speaker Mr Lionel Lim really engaged me with his friendly and honest approach. I really appreciate him making an effort to make the class fun." – Muhammad Khairulamirin Bin Abdul Khalim
"I enjoyed the workshop as I have learned essential skills for my future. I really enjoyed the interview part as we got to use what we learned into use. We would also engage ourselves in the shoes of the interviewer or interviewee. Mr Lim was also very engaging and open – which makes it easier for us to converse with him." – Brian Frialde
"I enjoyed the role-play session. I got to try out being the interviewee – a really useful experience being chosen. I learnt how to ace an interview. Mr Lim was very well-prepared and he answered all our questions and covered everything that needs to be covered." – Sherinn Bte Azman
"I enjoyed the workshop where we took turns becoming the interviewer and interviewee. Overall, the workshop was entertaining, enriching and fun. I hope that the workshop can be done next year." – Muhammad Luqman Bin Ismail
"I enjoyed the workshop very much. It is very enlightening as I have learned how to compose a full resume. It has also taught me what to do before, during and after an interview. It has also informed us possible questions that's gonna be asked. I especially enjoyed the simulation of an actual interview so much." – Joshua Roe Molina 
I'm so happy the students enjoyed themselves and found the interview skills workshop useful. To recap what I taught in class, here's sharing 5 tips to boost your chance at getting your dream job.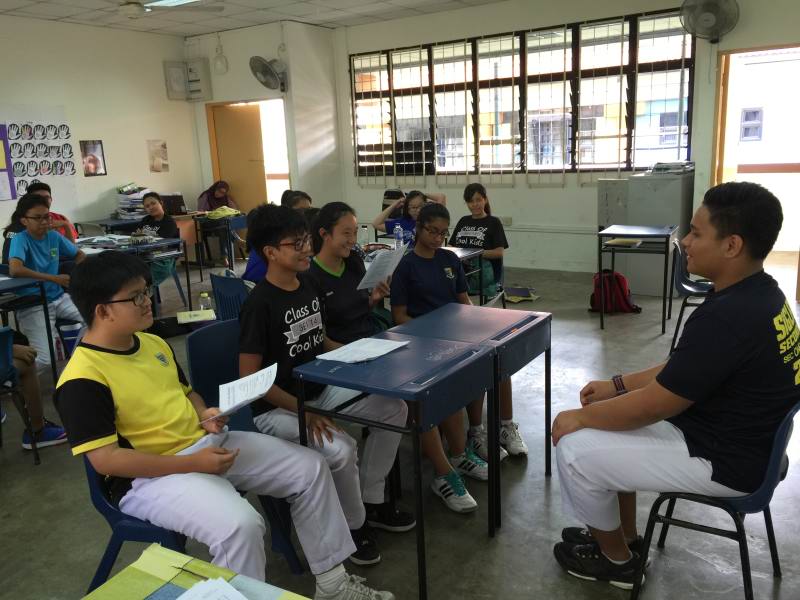 Tip #1: Remember to KISS For Your Resume
 
The acronym KISS refers to 'keep it short and sweet'. This is true, especially for your resume. Resumes that are more than two pages are considered too long. During my days as a human resource manager, I would not even bother reading those of excessive lengths as there are just too many applications.
 
If you are a fresh graduate, your resume should only be one page maximum. If you have worked for some years after leaving school and have accumulated work experience, then you can stretch it to a maximum of two pages.
Tip #2: Do Your Research
 
In this age and time, any respectable company or organization will have a website. Do your homework by researching through that website. It is a gold mine as you will be able to find nuggets of useful information, ranging from its vision to company culture to photos of both staff and workplace. When you look at this information, you will be able to have a better understanding of what you can possibly expect to undergo should you be hired. The last thing you want is a culture shock where everything feels alien and foreign to your perceptions.
Doing your research will also put you in good stead should you want to ask questions at the end of the interview. Armed with what you know, you can ask intelligent questions and score extra brownie points with the interviewer(s).
Tip #3: Arrive Early
The last thing you want to happen to you is to arrive late, panting and perspiring. All these will certainly leave an indelible bad impression. Instead, arrive at least 15 minutes before the stated interview time. 
If you ask me, 15 minutes prior to the interview is not considered early. It's considered punctual. 30 minutes before the interview time is considered early.
 
There are many things you need to do when you arrive at the interview venue. This includes touching up your makeup, going to the toilet, cooling your nerves and sizing up the competition.
 
Your nightmare will really begin should the train breaks down or there is a massive traffic jam along the expressway. Be warned.
Tip #4: Be Honest When Answering Questions
Asians tend to be a little shy when asked to share on their greatest achievements or strengths. But there is also no need to over-exaggerate your accomplishments. Seasoned human resource practitioners like myself are experts in detecting lies.  
 
Speak the truth with compassion. You do not want you lie to be exposed one day. That will be the ultimate embarrassment. 
 
Just share honestly and candidly. A simple honest answer is always appreciated. Honesty is still the best policy.
Tip #5: Engage Your Body Language
While you should craft your answers with precision to send across the right message, do take note of your body language as well. 
 
For instance, you will lean forward during the interview to project interest in the conversation. You do not slouch in the chair. 
 
You will also give eye contact to whoever is asking you the question. This is basic manners. You do not gaze elsewhere.
 
Thirdly, you will put your bag or file next to you by the side. You will not place it on the table. The furniture in the room is not yours to be used yet. 
Very often, a beautiful crafted resume is the one that grants you an opportunity to the interview door. Yet it is how you perform during the interview session itself that determines whether you get hired. You certainly do not want to jeopardise your own chances. Good luck!