5 Must-Have Essentials For A Successful School Graduation Party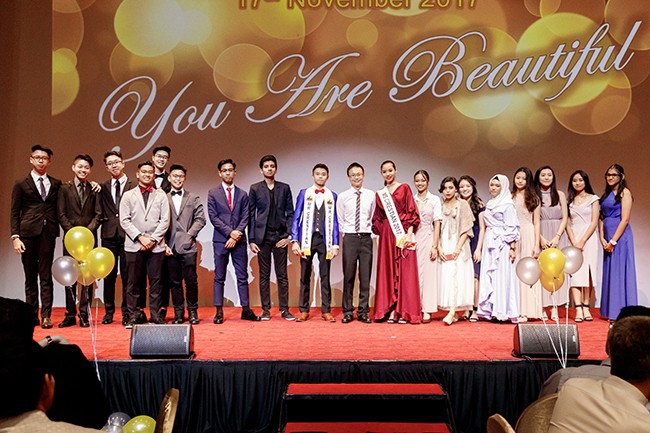 It's that time of the year again where the air lingers with mixed feelings of happiness and sadness. There is happiness as it's time for celebration for both a job well done and a journey well undertaken. Yet there is sadness as this is the very end of it all. Students will be going their separate ways – either to pursue further studies or start working.
Welcome to the annual graduation party for school leavers. Today we commemorate this occasion with the Secondary 4 and 5 students from Pasir Ris Crest Secondary School…not forgetting the teachers as well.
Organizing any event is challenging. This is because there are many different parts that must be fitted well together to ensure the overall event is a success.
Success does not come overnight. It involves months of brainstorming, planning and re-adjusting to new variables and contingencies. But once you get into the groove of things, it's just a matter of enjoying the process and savoring the fruits of labour. So whether it is a prom night or a graduation party (in this case), fret not as I'm about to share with you my 5 must-have tips to make your graduation event a memorable one.
So let's get started on these essentials…
#1: Include A School Pageant Segment
No graduation event is complete without a school pageant. I see this as the highlight of the entire graduation party. So remember to allocate enough time (at least 1 hour or more) for this segment.
In universities, they call it the Hall King and Hall Queen. At a prom night, they crown Prom King and Prom Queen.
For this graduation party event, we chose our Ms and Mr Crestian title holders.
It's interesting as nominations were made both by the teachers and students. And when the nominated students were called on stage, they all gallantly upped their game and rose to the challenge. Of course, first we need a yardstick to guide us in the final selection of the nominees – amongst them the three critical criteria of confidence, poise and dressed to the graduation theme.
From twelve nominees in each gender category, it would be the norm to then filter the finalists based on their performance in both the Question & Answer (Q&A) segment and talent segment.
I love the Q&A segment the best as it really makes or breaks a nominee.
And the moment we are all waiting for – the crowning of our Ms and Mr Crestian title holder winners – complete with pageant sashes, shopping vouchers and glittering tiara (for the lady).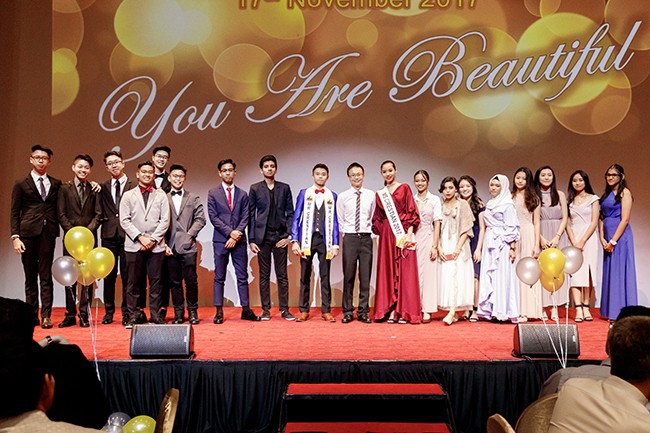 #2: Screen The Montage Videos
There's nothing more effective than having a quick blast back to the past with the screening of montage videos from all the classes.
Each class is unique. Whether you are from the Express or Normal stream, each class is unique because it comprises unique individuals who have gone through both thick and thin over the last 4 or 5 years together.
Just looking at the moments in the video montage brings back memories – both of the classroom and outside of it. The pranks you used to play, the candid moments, the camaraderie forged at adventure camps or canoeing expeditions. We have seen them all. We have been through them all. Most importantly, we have grown through them all.
This is a time of reminiscence as each memory is precious and deserves a place in our mental faculty.
If time permits, have one video from the teachers as well containing their well wishes for their students for a bright future ahead.
#3: Be Generous With The Lucky Draw Prizes
Yes, we all harbor secret hopes to win the grand prize. Yet, honestly, if we win a prize (any prize that is), it's already considered good enough.
Be generous with the lucky draw prizes so you increase the odds of winning one! And curate them as much as possible to suit the lifestyle needs of the youths. In my case, I went for IT gadgets, shopping vouchers and essential peripherals. For the record, in total, I gave out 68 prizes in all
I even included a door gift for every attendee – one that fitted nicely with the event theme.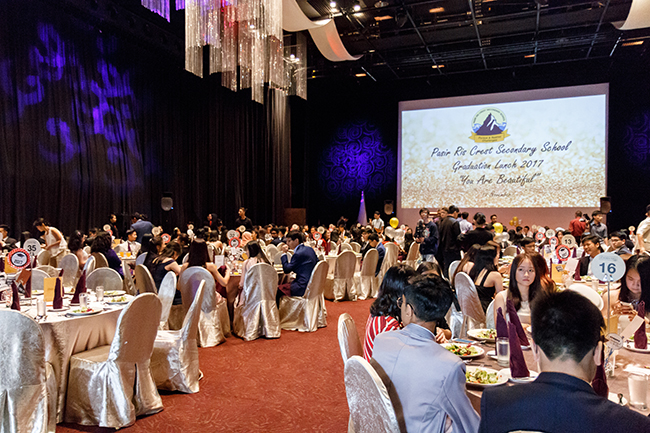 #4: Serve Only Gourmet Food
This is the culmination of it all – whether it is 4 or 5 secondary school years…So please serve only gourmet food. Who needs hawker or street food when it is so readily available? And no buffets either.
In such an important setting, my advice is to have nothing less than a four-course sit-down fine dining meal. Bring in the appetizers, entrée and dessert.
With a fine-dining meal, participants can practise their dining etiquette skills, converse with ease around the tables and soak in the grand ambience of it all.
#5: Involve The People
This is the most important must-have ingredient to make the graduation party a success.
The people.
People make events successful and memorable.
When they come on time, you know the event is off on a winning note.
When they partake in fringe activities like photographs at the photobooth and balloon arch; cocktails and finger foods, you know your event planning team has thought through them all.
When they are dressed according to the theme – with the guys looking dapper in their suits and the ladies looking resplendent in their evening gowns, you know everyone is just waiting with eager anticipation for the graduation event to start and have a great time.
If I were a teacher, I would pause and ask myself: is this the same girl or boy I taught back in class? Gosh…they look so different today…So matured, so dignified and so ready to take on the world.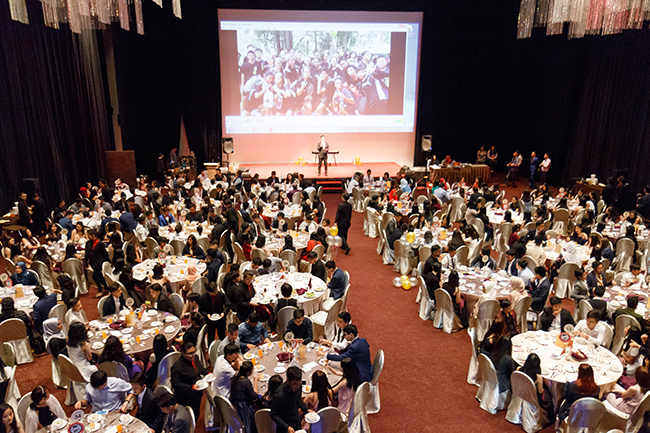 So there you have it – my 5 must-have essentials for a successful graduation party! Most importantly, thanks for the memories as they will last a life-time =)