3 Tips To Judge A Beauty Pageant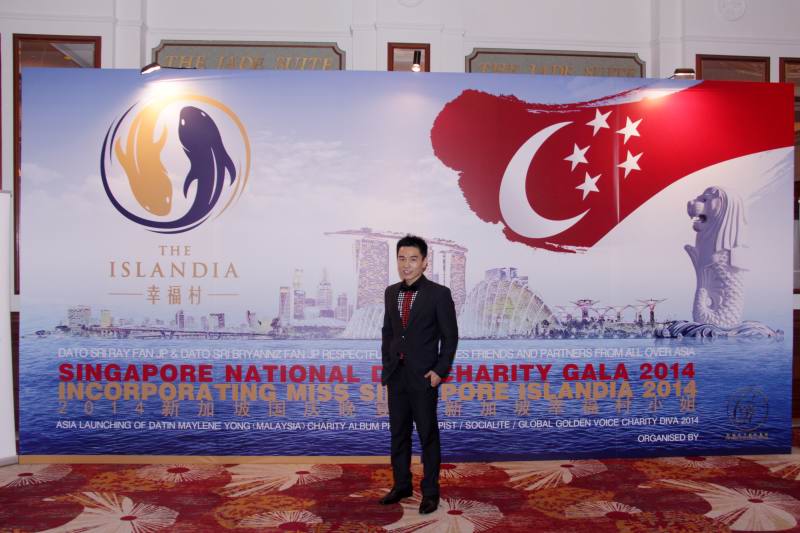 It's the newest beauty pageant in town. Presenting Miss Singapore Islandia 2014. Organised to find a worthy spokeswoman for the $1.2 billion integrated resort to be developed near Bintan, the Islandia project positions itself as the ultimate relaxation, rejuvenation and retirement spot for investors.
Being invited to judge the Miss Singapore Islandia 2014 pageant tonight at the Orchid Country Club Grand Ballroom was an honour. It also allowed me to re-connect with old and new friends from the pageant circle. I must admit tonight's pageant is a refreshing change from the other pageants I have judged. It is interesting how unlike other pageants (which tend to focus more on the charity angle – a tad of an oversell perhaps?), this pageant is backed by a strong commercial intent as I'm sure the winner and the runners-up will be involved in some of their future roadshows both locally and internationally. This is a very good marketing strategy.
As a seasoned pageant judge, here's my three tips to judge a beauty pageant and select the winner. I call it the 3 'Ps'.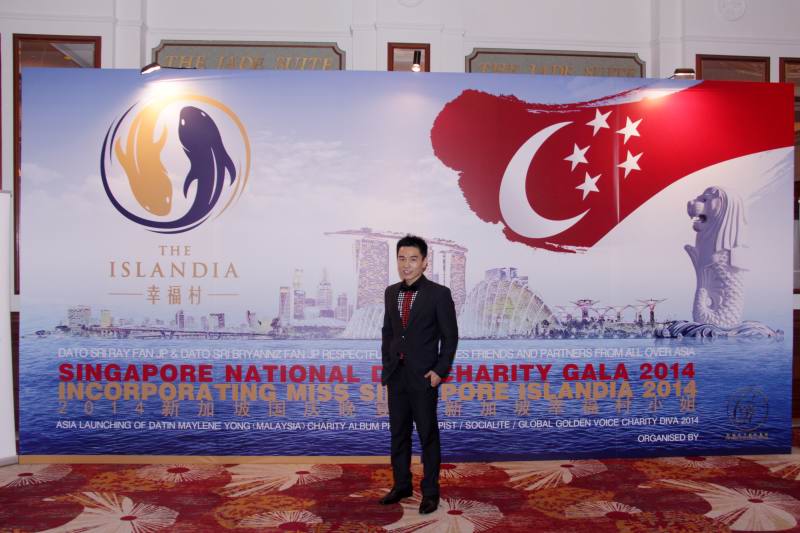 Tip #1: Poise
In a beauty pageant, the importance of poise cannot be over-emphasised. Poise governs how we stand, walk and sit. It brings out the elegance in each and every contestant. In all my
grooming and etiquette workshops
, I share with female participants how to be a lady of poise. What more in a beauty pageant where I expect the element of poise to be elevated multifold.
From my experience, not all ladies know how to walk with poise in their heels. Some are barely coping trying not to fall while pushing themselves forward. If you can't walk properly, there are only two reasons. Reason one is you lack practice. Practice does make perfect. Reason two is that the heels are too high for you. Petite ladies love killer heels of 5 to 6 inches. But little do they know it's a killer wearing them.
Besides walking, I also pay attention to whether the contestants smile on stage. Some wear a grumpy look on stage. Come on, I don't owe you money. This IS a beauty pageant and you are expected to smile whether you like it or not. Credit must also be given to those who can flash their megawatt smiles and hold it there throughout the entire night. Kudos!
So if your poise is lacking on local soil, I doubt you can ever make it on the international stage.
Tip #2: Presentation
Looks are not the only winning ingredient in deciding who to crown the eventual winner. Good communication skills are secondary to none. If a beauty queen cannot speak well, how can she represent Singapore in the international edition of the pageant? It would be a mockery and the judges would have failed in their task.
From the Q&A segment, it was obvious many had come prepared for some of the questions. It's wise to prepare but don't appear to be rattling off your memorized scripts because it does look obvious. Instead, it's wiser to remember information using visual images in your brain.
Every image tells a story. It's just like watching a movie with different scenes. You recall that scene and then you fill in your own script. This will not only alleviate your nervousness on stage as numerous pairs of eyes are staring at you, but also allows you to think on your feet – a much needed quality to succeed on any stage.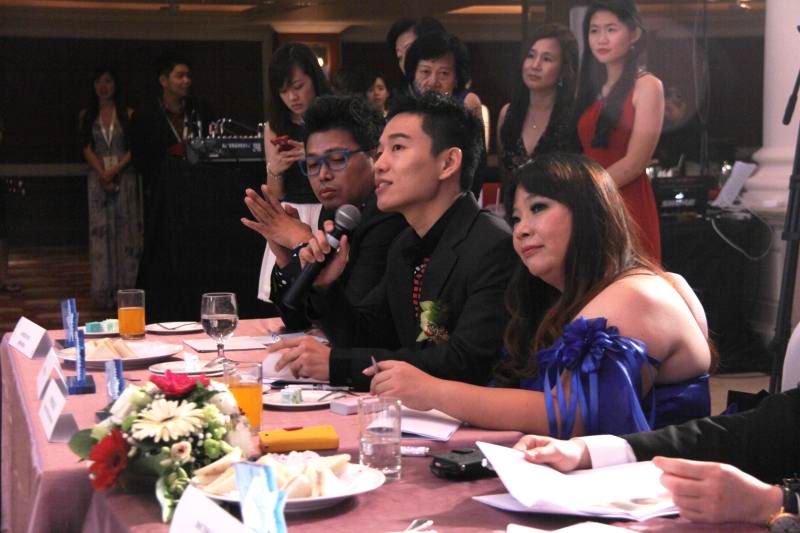 Tip #3: Presence
This may sound mean but I'm still going to say this. Some girls are just there to make up the numbers. It's going to be a super long shot to even consider them for the Top 5 spots. That's because when we judges look at the girls in the final lineup (when all are revealed on stage), they do not stand out from the crowd. I always say this – it's either you stand out from the crowd like a bright spark or fade away in the background. Do you want to be a sparkler or are you content just to be a supporting cast?
Presence is the final P that sums out my 3Ps. Presence is so important in both the eyes and ears of us judges. We must see and hear you. We must be able to connect with you.
Let me use an analogy. Just like in the real world, the importance of both online and offline presence is crucial to any business to survive. You have to tell the consumers you are there. Consumers need to know what services you offer and what's your USP (unique selling proposition).
Different judges have different judging criteria. For me, my 3Ps to judge beauty pageants is a time-tested formula as it transcends all stages – from the classroom to pageantry and beyond.
Congratulations to all winners!