3 Tips To Enhance Your Personal Image: Personal Grooming Talks For Hwa Chong Institution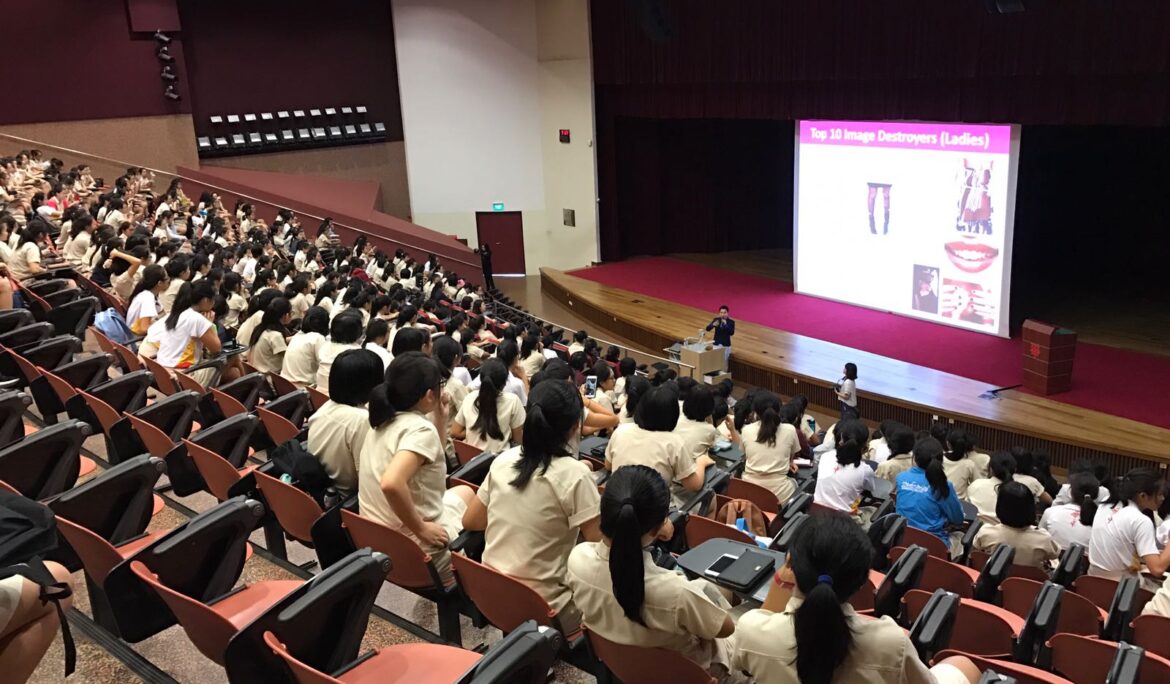 I'm back at Hwa Chong Institution today to share with the JC1 students on the importance of personal image management.
It is interesting the junior college decided to have two separate sessions of personal grooming talks – one for girls and one for boys. Well, splitting them up is not without its merits as I can focus specifically on each gender. And it was evident the audience appreciated this as well.
There is an important distinction we need to make between image and perception. Very often, the image you attempt to project is not how others perceive you. Simply put, you may dress like a lion with full mane and strut with majesty. Yet others still view you as a kitten. After all, both lion and kitten belong to the feline family.
Here are 3 tips how you can enhance your personal image. I call it the 3D principle.
Tip #1: Dress Sensibly
Make sure your clothes are clean and properly ironed. Whether it is your school uniform or clothes for project presentation, the importance of being neat should never be taken for granted.
There are many connotations attached to one's neatness. Chief of them all is that your neat appearance sends an indirect message that we can expect a certain high standard from your work or presentation as well. This is crucial in today's economy.
You are more likely to command better respect and win over your audience too.
So, if I can see visible sweat stains on your shirt or dress, then you know you should do something about it immediately.
My best advice for this is to always keep it cool with natural fibres in hot weather. Cotton remains my all-time favourite and it never goes out of style. Avoid spandex at all cost. You have been warned.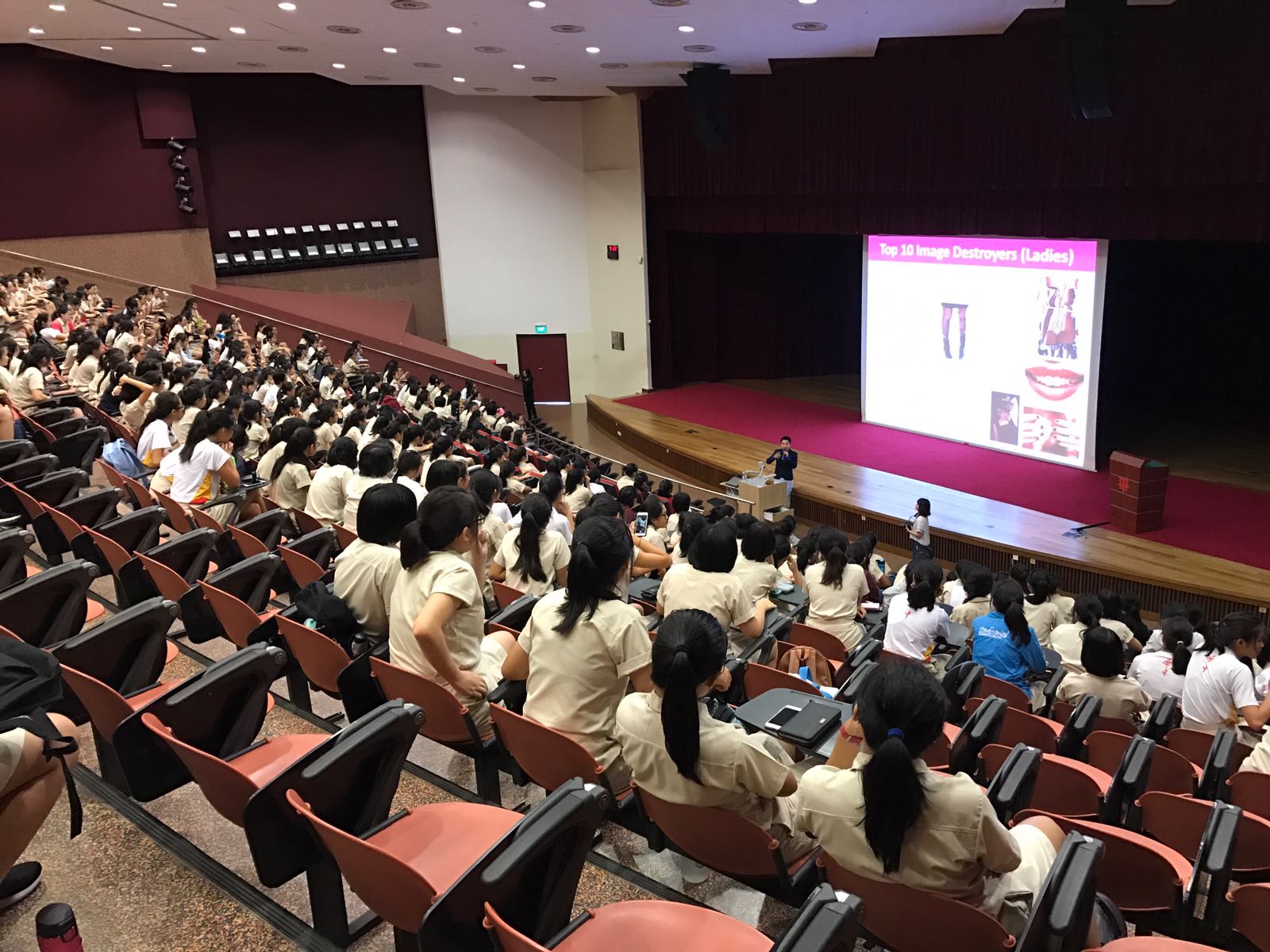 Tip #2: Dress With Confidence
Remember, no matter what your body shape may be, the cut of your clothes is always meant to flatter it. Pump up your confidence by playing up your best features.
For example, if you have wide shoulders and slim legs, avoid details, embellishments and horizontal stripes on top. Also consider wearing darker colours on top and lighter colours at the bottom.
For girls, the hem of your skirt should not be so short that it threatens to slide up further when you sit.
For guys, there should not be too much excess fabric down at the bottom of the pants.
Tip #3: Dress Quality
As e-commerce becomes increasingly prevalent, we have seen the proliferation of more online shopping portals.
While this is exciting news for us consumers because there are other options besides the brick and mortar shops in the malls, always remember to think quality.
Some online shopping portals offer ridiculously cheap prices. But do not be enticed because the quality may be lacking.
After all, why pay money to look bad?
Here's what you can do.
– Check the quality (as there will be many vendors or merchants selling similar items)
– Check the reviews of past consumers (if any)
– Check if the online shopping portals have any return policy (just in case what you ordered doesn't fit or the quality is lousy)
I operate with this one rule – I would rather spend as much of my clothing budget as possible on quality garments, and not on adding new items to the wardrobe.
Think quality, not quantity.