3 Tips To Decluttering For Chinese New Year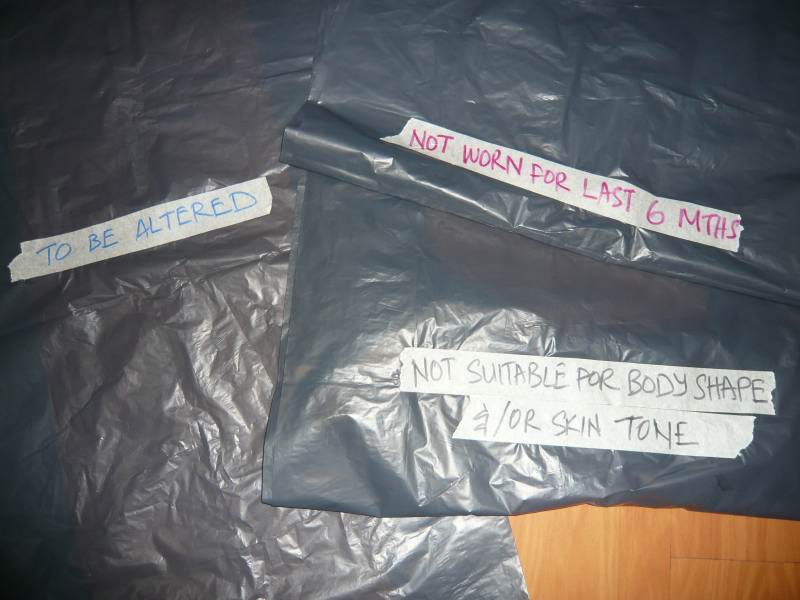 The footsteps of the Lunar New Year are fast approaching. As the saying goes "spring heralds the start of everything new." That's why Chinese make it customary to spring clean their homes, get a new coat of paint on their walls and shop for new clothes.
The emphasis on starting everything on a positive, fresh note is highly valued in Chinese culture as this helps ensure the months ahead in the new year will be a smooth one.
 
While the spring festival is the time to celebrate with family and friends, it is also the time to start relooking at the place where you keep most of your clothes – your wardrobe.
 
Let me share 3 tips on how you can declutter your wardrobe effortlessly in preparation for the Lunar New Year.
 
The best way to check what you have, what works and what doesn't work in your wardrobe is to go through each item of clothing piece by piece. Yes I know this sound laborious, but just think on the bright side – you will have more space in your wardrobe and save precious time deliberating over what to wear and whether it will leave a positive first impression on others.
Tip #1: Decide Based on Style and Colour
 
You should only keep clothes that suit both your style and colour. If the clothes are in the right style, it should camouflage your body flaws and yet help you look your best.
For example, ladies with broad hips should avoid A-line skirts and instead opt for pencil skirts. Similarly, if your upper body is longer than your legs, wear only tops that are tucked in as you do not want to elongate your upper body any further.
As for colour, the right colour should make your face light up immediately, making you look younger and more alert. Conversely, wearing the wrong colours will only make you look tired, washed out and twice your age.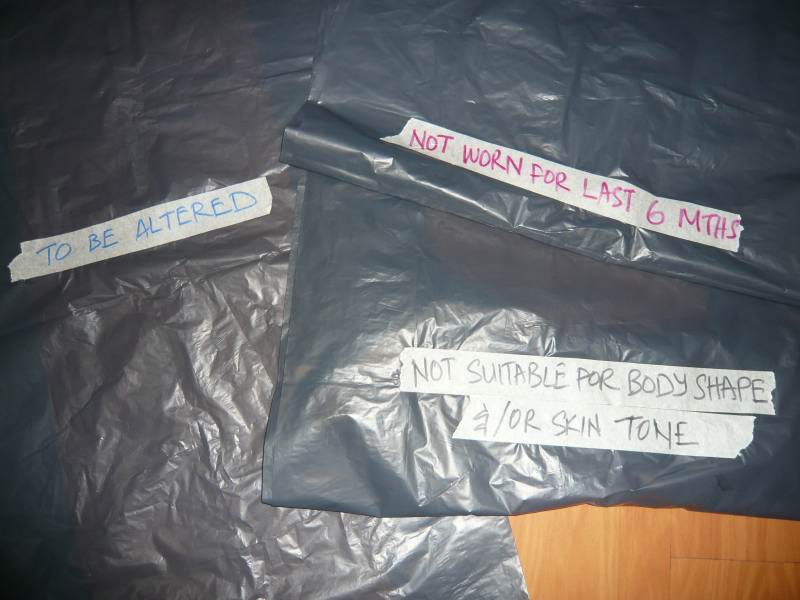 Tip #2: Re-organise Your Keeps
 
Once you have decided what goes and what stays, go through the latter pile of clothes again. Organise garments by categories such as shirts, trousers, skirts, dresses and suits. 
 
Next, grouping by colour within these categories will give you ideas for combining clothes.
Tip #3: Hang Your Clothes Well
 
Before you put everything back into your wardrobe, decide what types of hangers you should use so as to preserve the shape of your clothes.
Here's a handy guide to hangers.
 
• Sturdy wooden hangers for suits and jackets
• Wooden hangers with clips for skirts and trousers
• Basic plastic hangers for shirts, blouses and dresses
• T-shirts, shorts and inner garments should be folded so as to maximize space
With a streamlined capsule wardrobe that is now truly wearable and new found space (for new clothes!), decluttering your wardrobe will get you off on a positive note in the Lunar New Year. Remember the popular Chinese saying "if the old doesn't go, the new doesn't come." 
 
Happy Lunar New Year!