3 Tips To Boost Your Personal Branding On Zoom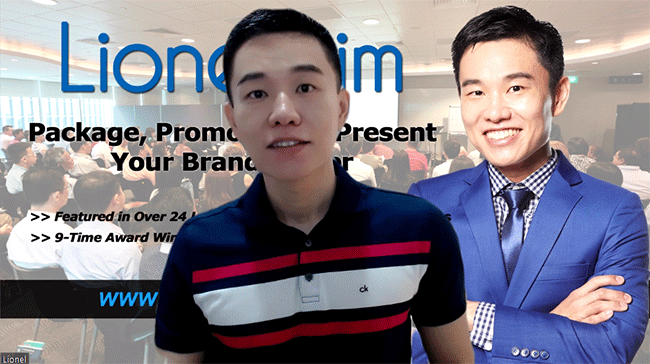 With virtual being the primary and preferred mode of communication for companies, organisations, schools and individuals, the big question many of you have is: how do you build your personal brand on Zoom?
Let me share some useful and practical insights on what I have done to boost my personal branding online.
#1: Use A Customised Virtual Background
If you don't already know, the Zoom video chat app allows users to create a virtual background.
Now what's a virtual background?
To put it simply, a virtual background is any desired image of your choice. Examples include your recent beach holiday, breathtaking mountain scenery, mock-up designer room you always wanted; or the wallpaper from your favourite Marvel movie…
The list is endless and you are constrained only by your creativity.
Why do we use a virtual background?
Well, it masks your cluttered bedroom, messy bed or wardrobe behind you. After all, the focus of the Zoom call or meeting should be on YOU rather than your surroundings. It's also to protect your privacy and project a sense of professionalism.
Personally, I have activated the virtual background too. But I have upped my game. So instead of holiday photographs or movie blockbuster wallpapers, I have designed my very own customized virtual background that features my brand prominently. It has my name, face and website URL on it.
If you have been following my other social media platforms such as Instagram, LinkedIn or Facebook, you will realise it is the same banner image that I use for all. This provides both consistency and familiarity across.
Till date, after dozens of Zoom webclasses and meeting calls, I realise I am the only one that has maximized the power of the virtual background to boost my personal brand. And naturally, it becomes a talking point among my learners, clients and prospects.
(PS: I'm very sure I will kickstart this trend of using a customized virtual background. Just remember – you read it here first!)
#2: Dress To Impress
Yes, I know we will all be seated down when Zooming. But that does not give us the excuse to be dressed sloppily. ❌
After all, your audience, prospect or colleagues will still judge you based on the first impression.
Seated down has its benefits – that is if you don't stand up at all throughout the call, meeting or webclass. ?
Instead, consider this dress code that I have coined – virtual smart.
As long as you appear looking professional in front of the webcam (at least for your top), that is all that matters.
Now how do you channel the virtual smart look?
It really depends on the agenda.
If it's a webclass, meeting or private coaching, I'm good to go in a polo T-shirt.
If it's a branding-related virtual event or webinar, I'll wear a crew neck T shirt with a blazer over it.
Imagine turning up in your pajamas to attend a Zoom townhall or discussion. You know you will be the talking point for many days to come.
So remember to add this new dress code into your lexicon today. Virtual smart. ?
#3: Invest In A Professional Webcam
Graininess is the last thing I will ever accept. Laptop webcams are acceptable in quality, but not great. So if you are producing content or doing consulting calls with your clients, you need to ensure everything your stuff is great.
As a professional speaker, the two biggest reasons that nudged me to get a professional webcam were:
✔️It's About Heightening The Learner Experience
As I have converted my face-to-face workshops to online, I wanted my learners to be able to have a better learning experience with clearer videos, sharper photos and crisp audio quality. And that should be the hallmark of any A-grade programme.
So with the Logitech C920 pro HD webcam (one that has been consistently ranked tops for many years) providing 1080p and 30fps, delivering my webclasses, trainings and workshops now would be a surreal cinematic experience ?
A spin-off of this is also the fact that a HD webcam lights up my entire face and makes it glow (so I can't blame the dim lights in my room anymore). I look more natural, less domineering and it becomes an additional conversation starter for me when my client or audience ask "hey Lionel, how come you still look so fresh despite having to work from home uh?"
So that's my little tip for you.
✔️ It's A Long-Term Investment
I view buying tech stuff as investment. Just like investing in stocks and bonds, I'm in for the long haul. And getting the right tech stuff does really elevate your brand. Think of it like the vehicle that gets you there ?
When you invest in yourself and others see the value, they will also invest in you. This has always been my guiding mantra in life.