3 Tips For National Servicemen Transiting To Civilian After ORD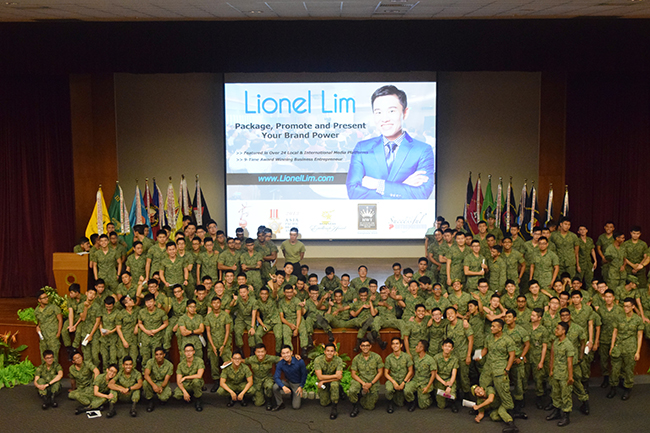 Today's blog post may appear like an anomaly initially but I am certain it will resonate with all the national servicemen (NSFs) serving NS full-time.
Like the ah boys who became men while serving national service, I too shaved my head and donned my army uniform back then. It was a rite of passage, an important milestone in my life. When duty calls, we rise to the challenge.
With a band of brothers (we do everything together from field camps to area cleaning to route marches and more), time passes too quickly without us realizing it.
And sometimes when we are only left with mere months before ORD – the very last day of national service – it can get quite nerve wrecking.
While all NSFs look forward to ORD, not all know with certainty what the future ahead lies. It can be a rude shock for some to experience the transition from military to civilian.
Invited to conduct a two-day workshop for the 100+ NSFs who are less than three months away from their ORD, I see my role as the harbinger of opportunities. Sharing on the different education routes as well as career opportunities would be extremely valuable to the boys.
Let me now share 3 tips for all national servicemen transitioning to civilian after ORD.
Tip #1: Know Yourself
This may sound like a no-brainer but no one knows you better than yourself. Ask yourself this question – do you want to further your studies or do you want to get a job?
It boils down to either one of these two options. There are no two ways about this (unless you want to sign on as an army regular).

Option A: Further Your Studies
Should you choose to further your studies, you need to first know where you stand now and the possible paths that lie ahead.
If you have a diploma or GCE 'A' levels, then applying to the university (either local or overseas) is the next logical step.
If you are from the mono-intake (i.e. education level is below 'A' levels or polytechnic diploma), then you may want to consider continuing your studies at the local polytechnic or ITE.
Option B: Find A Job
Should you choose to find a job, then you should start preparing your resume, sending them out (through email, snail mail or online job portals); and practising your interview skills.
In the current job market where demand (for jobs) is higher than the supply, unless you are able to demonstrate you are the right candidate for it, the wait may sometimes be arduous.
And your ticket to ensure you become the candidate of choice lies in crafting an impactful resume (which should showcase your education, work experience and achievements).
Tip #2: Think About Your Transferrable Skills
The time spent during national service should be viewed as one that allows one to 'grow' in all terms of the word.
Being in the military allows one to be equipped with valuable skills not taught elsewhere.
Think of the transferrable skills you have acquired while serving NS. From my NS stint, I learnt a myriad of skills. My top three skills acquired during NS include:-
– better communication (relating effectively to my comrades hailing from different backgrounds)
– individual responsibility (being accountable to myself to stay out of trouble)
– servant leadership (stepping up to want to serve and lead others)
How can these skills (or other skills which you have learnt) be applied in the corporate world or academia?
It is interesting that Second Minister of Defence Ong Ye Kung shared in Parliament recently that national servicemen (NSFs) would be able to get Workforce Skills Qualifications (WSQs) after completing any of 23 courses conducted by the Singapore Armed Forces (SAF) while they are in service. The WSQs will recognise competencies to reflect leadership, technical and specialist skills acquired during NS. More than 96% of the NSFs who enlist from January 2017 onwards will receive WSQ accreditation annually. Without any doubt, this is to help smoothen the transition from NS to the workforce.
Tip #3: Start Planning Early
If you fail to plan, you plan to fail. The best advice I can give everyone is to start planning early.
Different educational institutions have different application closing dates. Find time to do research on each of the educational institution and more importantly, the specific course you are keen on applying. Different schools have different cut-off points, different offerings and different student expectations.
And many a times, because everything is so competitive, applying to one educational institution is insufficient. One should apply to at least three.
Only when you start planning early will you have peace of mind, instead of feeling stressed to find the relevant supporting documents.
Here's wishing all NSFs a smooth transition from military to civilian life. And when you collect your pink IC, remember to shout ORD lo!