3 Reasons Why You Should Have A Digital Portfolio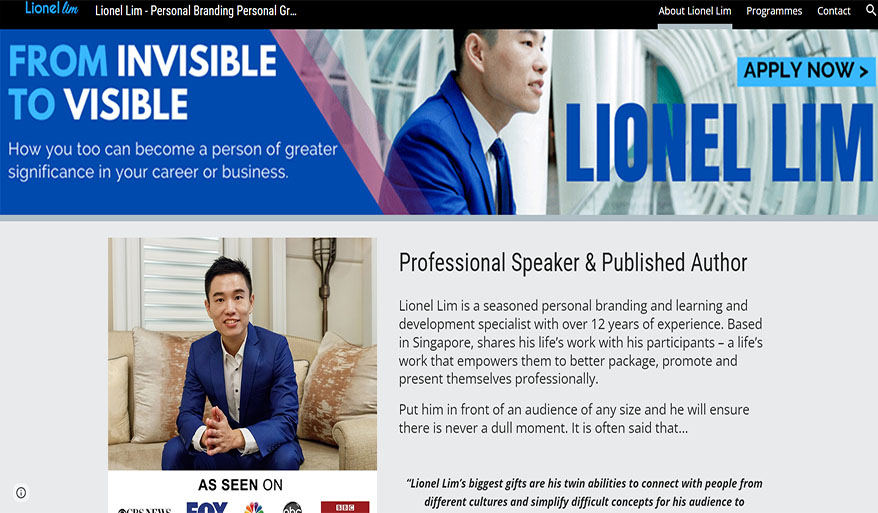 While a portfolio is useful, it is pretty restrictive as it is primarily a physical document and you have to carry it with you everywhere. To overcome this, I strongly recommend you to have a digital portfolio instead.
As its name suggests, a digital portfolio is an online repository which allows you to share your accomplishments with anyone who has access to the internet. Besides your accomplishments, you are also able to showcase your skills, interests and passion.
Honestly, no one knows how much you have achieved unless you share your success with them. Therefore, you should start early to document your growth along your journey and update it constantly through the years as you transit from school to work.
And here are the top three reasons why everyone should have a digital portfolio.
Reason #1: Easy To Create and Maintain
If you do not have an extensive IT or coding background, fret not. Many of the online platforms are easy to use. And best of all, they are free.
My top three favourites are Google Sites, WordPress (the free version) and Wix in this order.
Here's how you can get started quickly.
Here's how you can get started quickly.
Create a free account (https://sites.google.com) (https://wordpress.com/free/) (https://www.wix.com/)
Choose any template that you like (no HTMLs and no codes at all)
Customise it (select the theme and make it aesthetically pleasing for your audience)
Live it
If there are any changes along the way, you can always update it and re-publish it online.

Reason #2: Allows Adding of Media
Just like a website, you are able to upload images and videos into your digital portfolio. Including these helps to enrich the browsing experience for your audience and gives them a visual representation of what you have done in the past.
For example, instead of just saying you are great at communication skills, it would be more effective to showcase a YouTube video of you speaking in front of an audience. This can be a class presentation or work group meeting.
And as the saying goes "a picture speaks a thousand words". Show it using including the right images on your digital portfolio. Remember also to have a short description below each to share more.
Your videos and images need not always be academic-focused or competition-driven. You can also show examples of your interest. If you love drawing, you can share your sketches online. If you love building model aeroplanes, you can shoot a video showing how you built one from scratch.
Reason #3: Good For Personal Branding
A digital platform is perfect for your personal branding. Everything online leaves a digital trail. Likewise, once your portfolio is live, it can help increase your searchability on Google and other search engines. And this is vital especially if you want to score brownie points with recruiters, headhunters and HR professionals.
As an ex-HR manager who sat on interview panels for 2.5 years, I can vouch for the fact that we do our internal checks on candidates we invite down for the interview. And one of these checks is to search for the candidate online. So besides your social media accounts, having a digital portfolio helps to boost your personal brand and offers useful insights into you as a person (something which your resume cannot accurately portray).
So if you are still hesitating, I say just get started today as it is as easy as ABC. I look forward to seeing your completed digital portfolios soon!