Do You Want to Boost Your Confidence With An Image Consultant?
Meet Our Image Consultation Singapore Team
We are Singapore's preferred image consultancy featuring a team of experienced image consultants and style coaches from both genders. Specialising in grooming workshops, etiquette training and interview skills workshops, your quest to boost your image quotient starts here.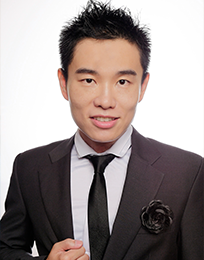 Debuting in 2009, Lionel Lim has single-handedly brought his signature grooming workshops to over 270 companies, government organisations, businesses and schools in Singapore. 
His innovative training method of combining both education and entertainment (as edutainment) cements his reputation as Asia's multi-award winning image consultant with accolades from the business world, beauty industry and academia. He was also featured in over 28 local and international media.

An industry leader today in image consultancy and personal branding, Lionel also doubles up as the mentor to his team of image consultants and style coaches. 
Lionel holds a Bachelor of Arts (Honours) from National University of Singapore, a Diploma in Style Coaching from the Style Coaching Institute (UK), and the Master Trainer and Sports Nutritionist double certifications from American Muscle and Fitness Personal Training Institute (USA).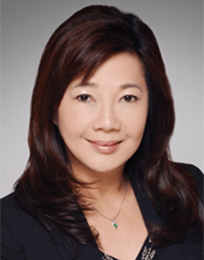 Wendeline is a certified Image Consultant and Style Coach with Style Coaching Institute, a leading UK Image Consultancy. She also holds an Advanced Diploma in Marketing & Public Relations.
Armed with more than 20 years of extensive working experience in the aviation industry as a flight attendant with established carriers such as Singapore Airlines, Silkair, Jetairways and Jetstar Asia; she was involved in customer service, public relations, marketing communications, coaching and training in the various airlines.
Effectively bilingual, Wendeline is adept at connecting with all levels of staff and is a firm believer in the potential of each individual. Using her wealth of experience, she had conducted a varied range of courses like Corporate Grooming, Etiquette and Deportment and Interview Skills programmes in the aviation industry, corporate companies, integrated resorts, polytechnics and secondary schools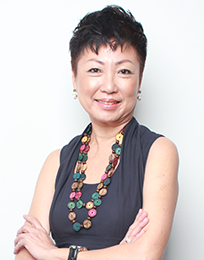 A seasoned educator and style consultant, Donna's love and zest for life has led her to experience life to the fullest.
In her career as a leading stewardess with Singapore Airlines, she served as the country's ambassadress at various regional and international events, even appearing on numerous print media advertisements.
Donna has worked and lived in London, Indonesia, Vietnam, Oman and the USA. In particular, she was sought and contracted for assignments as a trainer for inflight cabin services, working with both regional and international airlines such as Bouraq Air Indonesia, Vietnam Air and Oman Air to elevate their standard for hospitality and inflight service to international standards. Such trainings included lessons on makeup, grooming, deportment and image presentation, social graces as well as communication skills oriented toward customer service relationship.
Donna holds a CIDESCO Certification in Makeup And Beauty Therapy (from the Steiner School of Beauty Therapy) and is a graduate of the Fowler Wainwright International Institute of Professional Coaching from USA.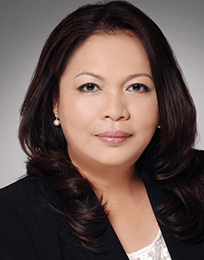 Asnah has accumulated more than 10 years of experience in the aviation and customer service industry. Having left Singapore Airlines as a Leading Stewardess, she has trained cabin crew from another international airline.
Today a certified Image Consultant from the Association of Image Consultants International (AICI), she has been conducting Grooming, Social and Dining Etiquette classes for adults and children in schools, polytechnics, corporate companies and church/parent support groups for more than five years.
She has also trained for Resorts World Sentosa. The training involves grooming, deportment, etiquette and communication skills for front line staff including Casino croupiers, hotel and F&B staff and security personnel.
Besides her Diploma in Style Coaching, she holds an Advanced Certificate in Skin Care Consultation and Products Application (WSQ).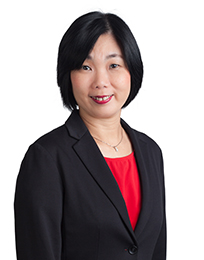 An ACTA (Advanced Certificate in Training & Assessment) trainer, Josey Koh has been a life educator for the last 10 years. A mother of two teenagers, she is particularly passionate about training youths as she understands their needs.
She has been involved in more than 500 hours of workshop training for both students and parents on topics such as grooming, etiquette, lifeskills and character education.
Her patience in guiding her participants has received positive feedback and her participants have enjoyed her fun and interactive session. This keeps her going and wanted to reach out to more people who will benefit from the lifeskills lessons she imparts.
Josey holds a Cambridge Career Award in Business: Diploma at Advanced Level. She now specialises in etiquette training programmes and grooming workshops for polytechnics and secondary schools.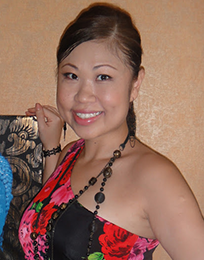 With a strong passion in beauty and fashion, Brenda decided to pursue her interests in both fields. This style coach has taught in secondary schools and educational institutions like Ngee Ann Polytechnic, NUS High, Sembawang Secondary School and Zhenghua Secondary School.
She particularly enjoys teaching final year students on topics ranging from personal grooming, skincare, make up, interview techniques, social etiquette and dining etiquette.
On the corporate end, she had collaborated with Caliberlink (a government agency) to conduct corporate styling workshops for job seekers to gain better opportunity during job interviews. She is also an assessor for beauty brands like Lancome.
Brenda holds a Bachelor of Business Administration from Nanyang Technological University, a CIBTAC Diploma in Asethetics Treatments and a Diploma in Style Coaching.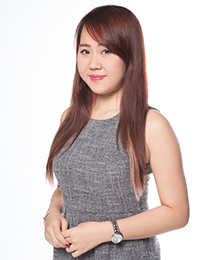 Kelly graduated with a Diploma in Advanced Makeup and Hairstyling from the School of Makeup in 2014.
Despite her youth, she is the proud winner of the Shu Uemura Makeup Competition 2014 (under the Novice category).
Through the past years, she has conducted makeup training workshops for polytechnics and also done makeup for events such as Mrs Singapore 2014, Miss Bikini Singapore 2014 and Miss Singapore Beauty Pageant 2014.
Recently, she was also involved as the makeup artist for Mediacorp artistes for various advertorials, fashion runways and weddings.
FOLLOW LIONEL LIM ON SOCIAL MEDIA
Get In Touch Today
Please provide your contact details and we will get in touch with you within 2 working days or less.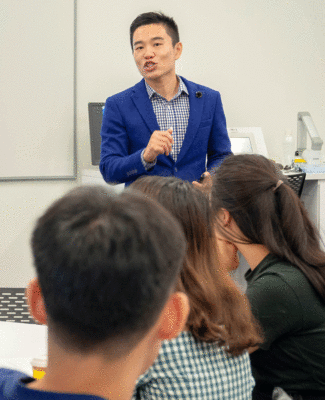 BOOST YOUR BRAND APPEAL BY SUBSCRIBING TO THE LATEST UPDATES FROM LIONEL LIM!
Receive timely updates on valuable insights, strategies and techniques to build your brand, boost confidence and generate greater success in life. When Lionel offers his personal guidance and advice FREE, you will be missing out if you do not subscribe!